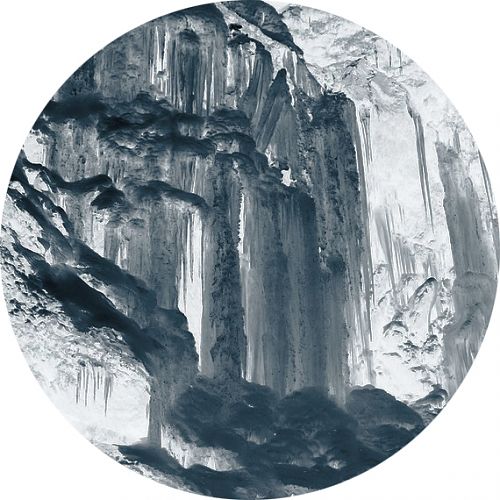 It's the 18th Wonder of the World, the Jintsu no Taki in Kamibun.  Behold.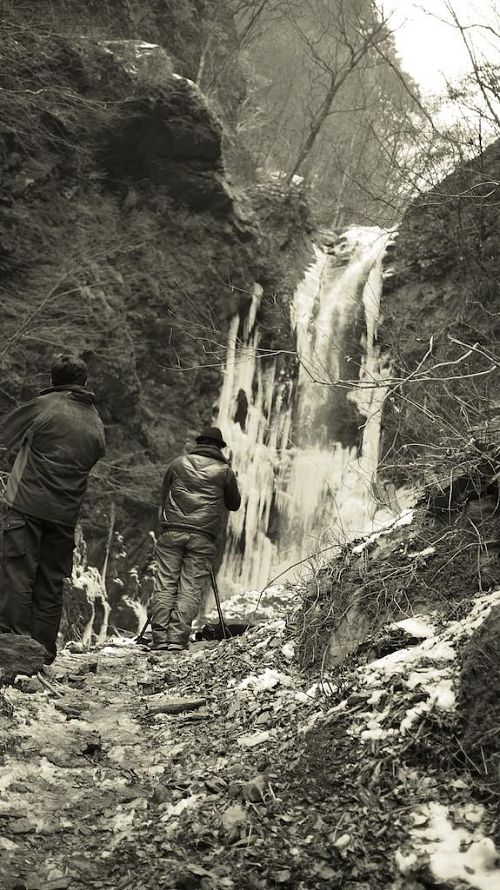 As you can see it was a bit icy and a bit snowy.  Camera men stood around with tripods like craneflies, rocking back and forth gently.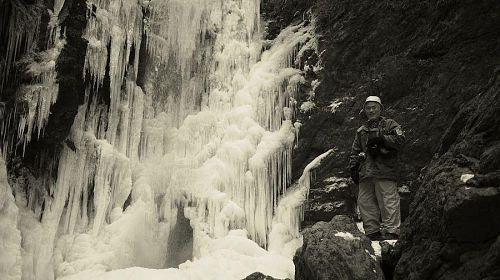 An old man sneaked into this picture and stood there grinning like a waxwork.  I thanked him for giving the picture a better balance.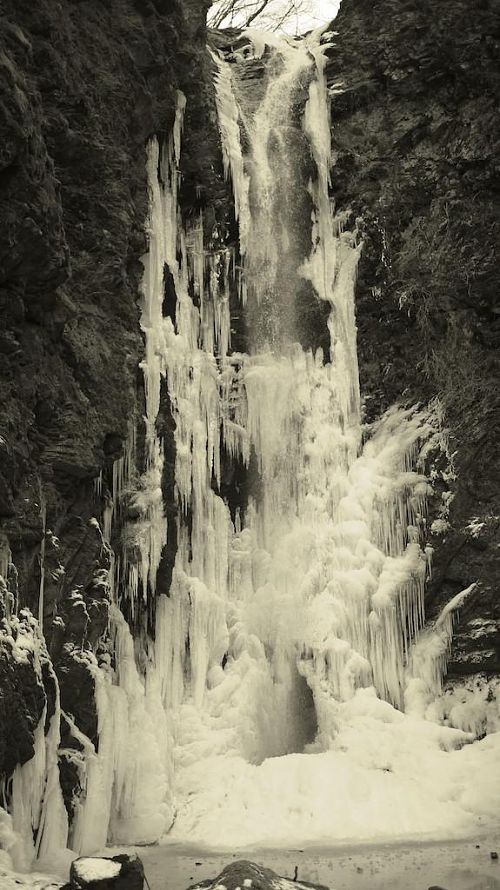 The curious mound and cave-like shape at the bottom must have been created by the spray as the water hit the plunge pool, slowly solidifing and building layer upon layer of ice.  A fine vapour mist escaped from the mound like steam.  It was all very atmospheric and golly wonderful.
Some fool had actually climbed right up to the ice mound; you could see muddy foot prints in the pure snowy whiteness.  Everything was melting and icicles snapped off and shattered at the bottom.  Whoever it was that went so close must be a madman.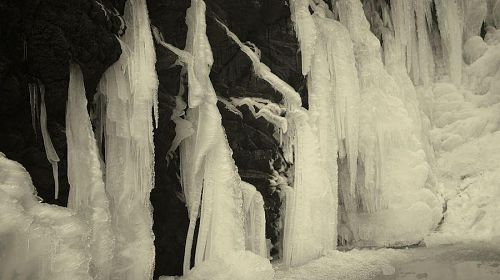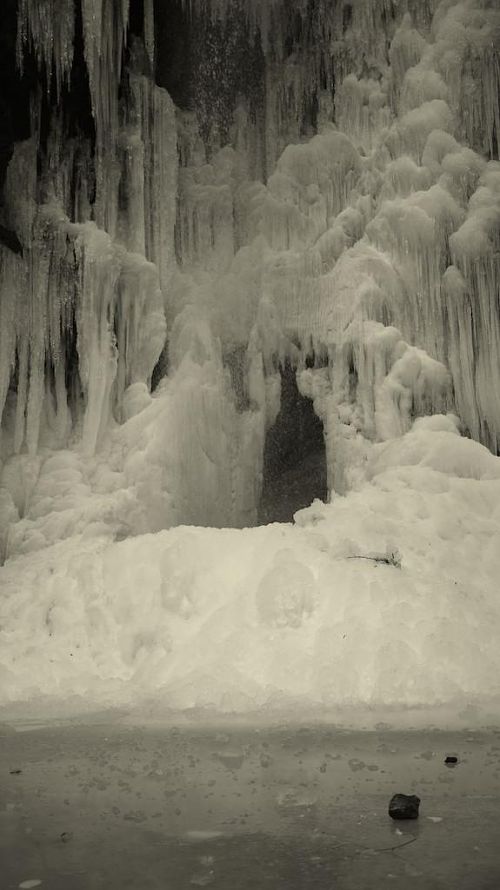 A Carl Zeiss lens rudely pointed at my face.
The beauty and magnificence captured Nagaoka's heart.  He wept into his viewfinder.  His snot froze and fogged his lens.  Suddenly a coach-load of people arrived and Nagaoka san had to pee on his own face to defrost the snot and unstick his face from the camera.
In the presence of such epic beauty and concentrated ammonia fumes he became euphoric.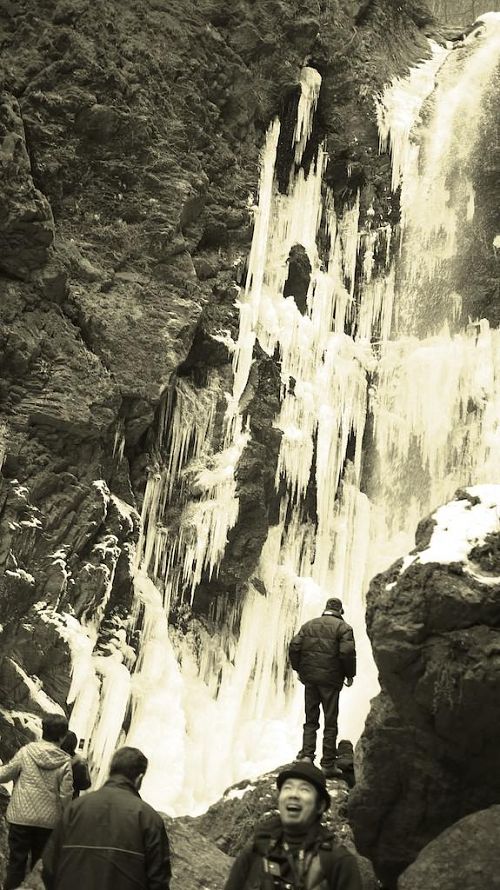 nice complexion tho