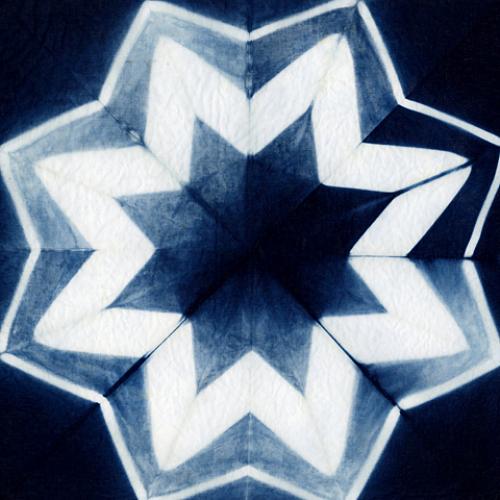 These are images from the HEART project I created as an artist in residence in Kamiyama, Japan.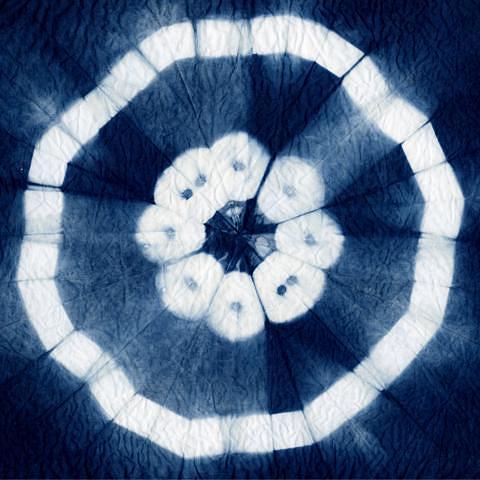 It is a stand-alone animation and a limited edition– 15 numbered and signed copies– digitally printed artist's flip book.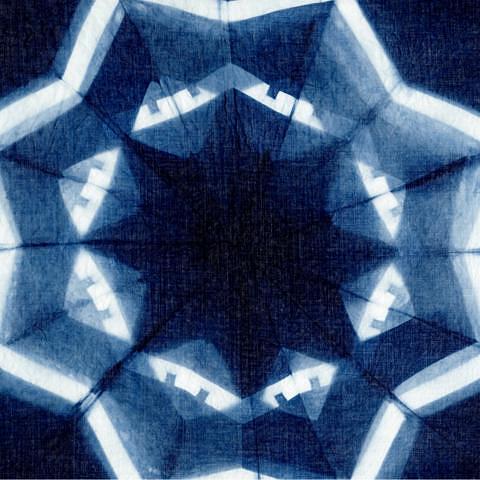 The images I created for the project are made using traditional Japanese indigo dying techniques.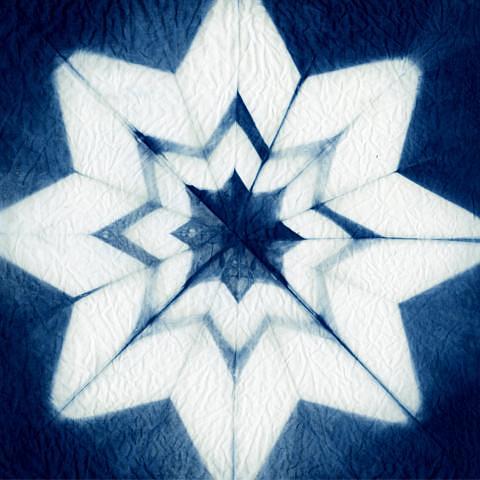 I dyed square pieces of white cotton fabric using natural indigo dye and wood blocks in symmetrical star patterns at Maeno Ryoji sensei's studio in Kamiyama. The dying process took several days.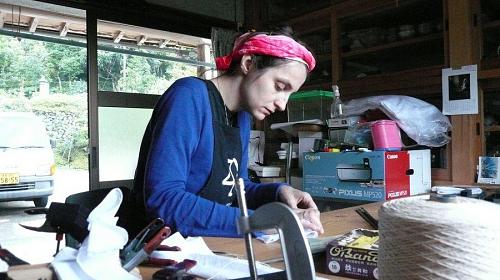 First I blocked out areas of the white fabric using wood, clamps and thread.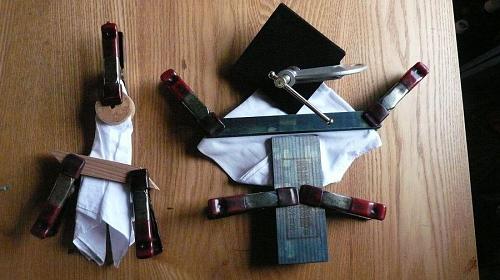 Then I dipped the fabrics in natural indigo for precise amounts of time measured with a special clock, and cured them by exposing them to air. This process was repeated many times to achieve deep blue shades and a richness of in-between hues.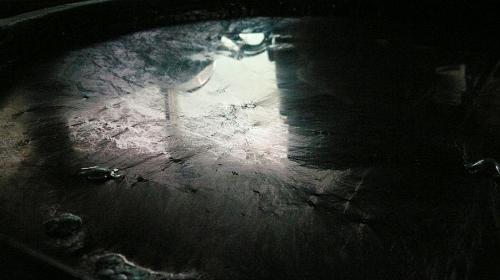 This is the vat of indigo dye I used. Maeno sensei gave sake to the indigo to encourage it to cooperate on the days I came to do dying. Apparently the indigo only likes good sake, cheap cooking sake won't do.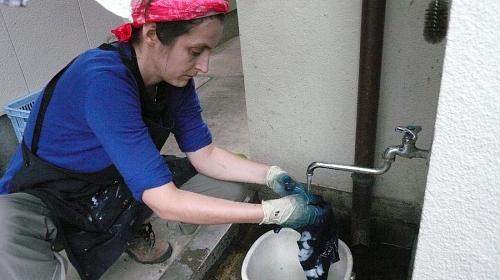 After many dips and cures I rinsed out the excess indigo, took off the clamps and threads
and unfolded the pattern. This is Maeno sensei looking on. Some of the fabrics went through the process several times to achieve richer patterns, with days of drying and resting the indigo in-between.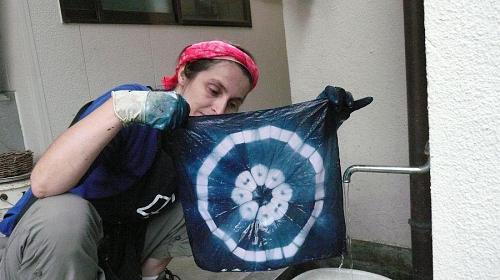 I used the original star patterns I created, then folded the fabric and generated a great number of kaleidoscopic patterns which I used to make the animation and the artist's book HEART.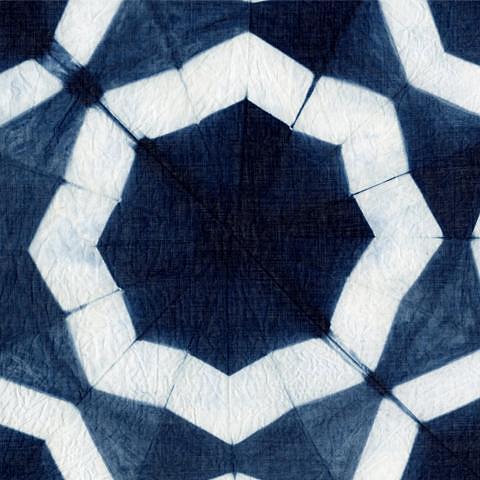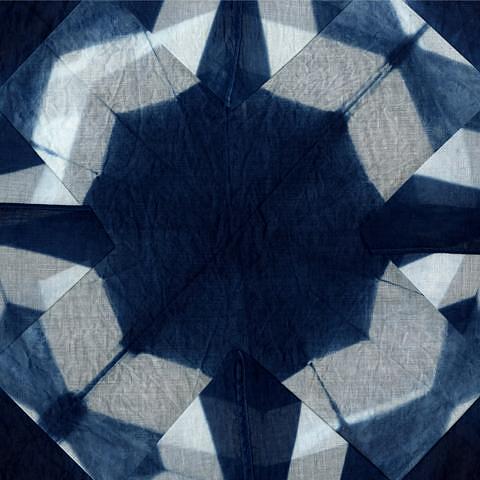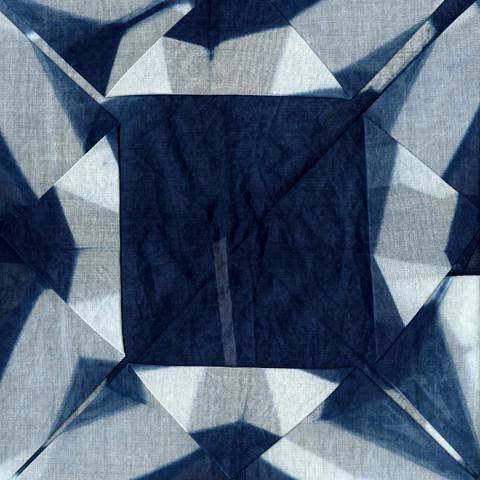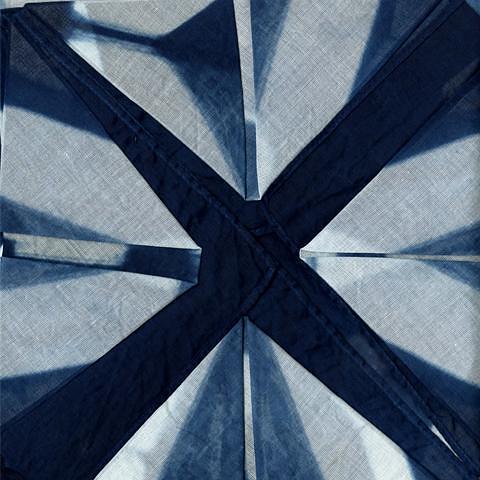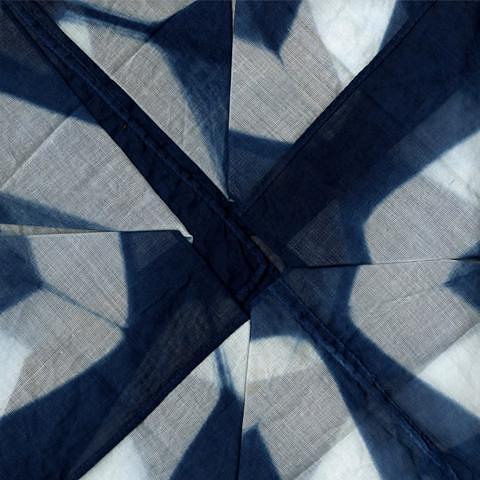 The soundtrack of the animation is a combination of nature sounds I recorded in Kamiyama including crickets, birds and laughing cicadas and of people reciting the Heart Sutra, a buddhist chant pilgrims utter when they reach their destination.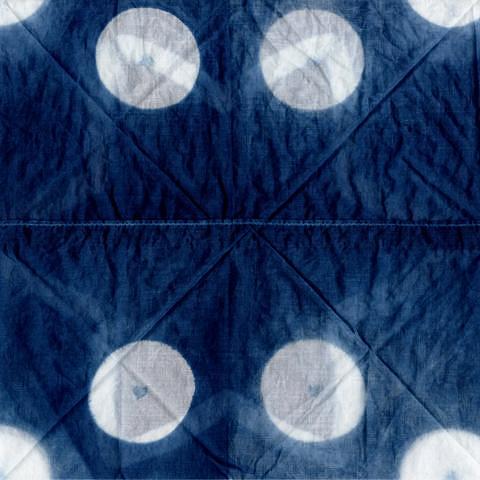 Kamiyama is on the 88 shrine pilgrim route and people trekking to holy destinations is a very important part of the local culture, strongly defining the spirit of the place. Locals helping pilgrims, contributing to them reaching their destination with food, shelter, even money is deeply ingrained in the social fabric of Kamiyama, it is a metaphor that extends beyond helping religious travelers in a traditional sense. It includes helping the one that passes through, being kind to the stranger; it kindles compassion which permeates every social interaction.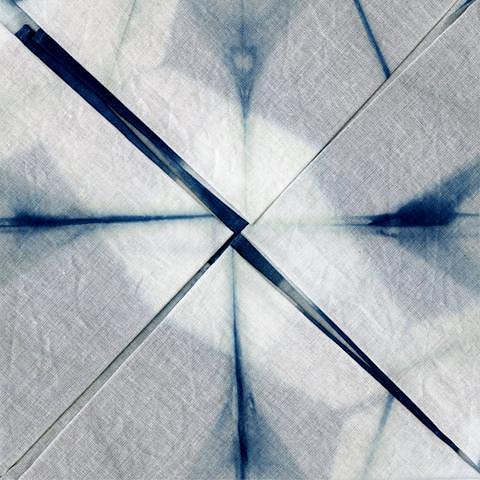 The animation is a long, slow loop of patterns of a timeless geometry morphing into each other and are set to the rythm of the less than 300 word Buddhist chant, itself an almost geometric construction in sound.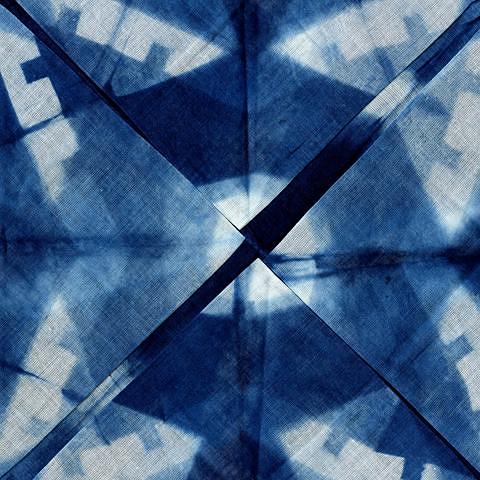 I am hoping to exhibit the animation HEART as a projection on fabric at one of the local shrines.
I just read an article in New Yorker magazine about the poet Gary Snyder, which also mentioned the Heart Sutra, but the article didn't explain the Heart Sutra as evocatively as you have done. Will you post the animation here?

Andrea - Mr. Nikishima the computer guy told me today that you can upload a short video using the same method you use to upload a photo. Try it and see! You could also upload a video to youtube and then use the source code to post the video on the Kamiyama site.

I meant to mention in my last post (but in my haste failed to do so) that, although the New Yorker article gave the Heart Sutra short shrift, I'm sure that Gary Snyder would be greatly enthused to hear that your recording combines the sutra with the sounds of local insects and water bodies - this would definitely make his "bioregionalist" heart glad! I believe he also did the 88 post pilgrimage in his youth, so I really think that your work here would be of great personal interest to this "esteemed" poet. In fact, I'd be interested in his reaction to the KAIR program as a whole, and the wonderful works of all its participants.

Very calming and beautiful. You have definitely captured a marvelous aspect of the depth that exists in indigo dyed itajime. I would love to correspond with you to follow your artistic journey.

At this time it seems like Expression Engine is the top blogging platform out there right
now. (from what I've read) Is that what you are using on your
blog?