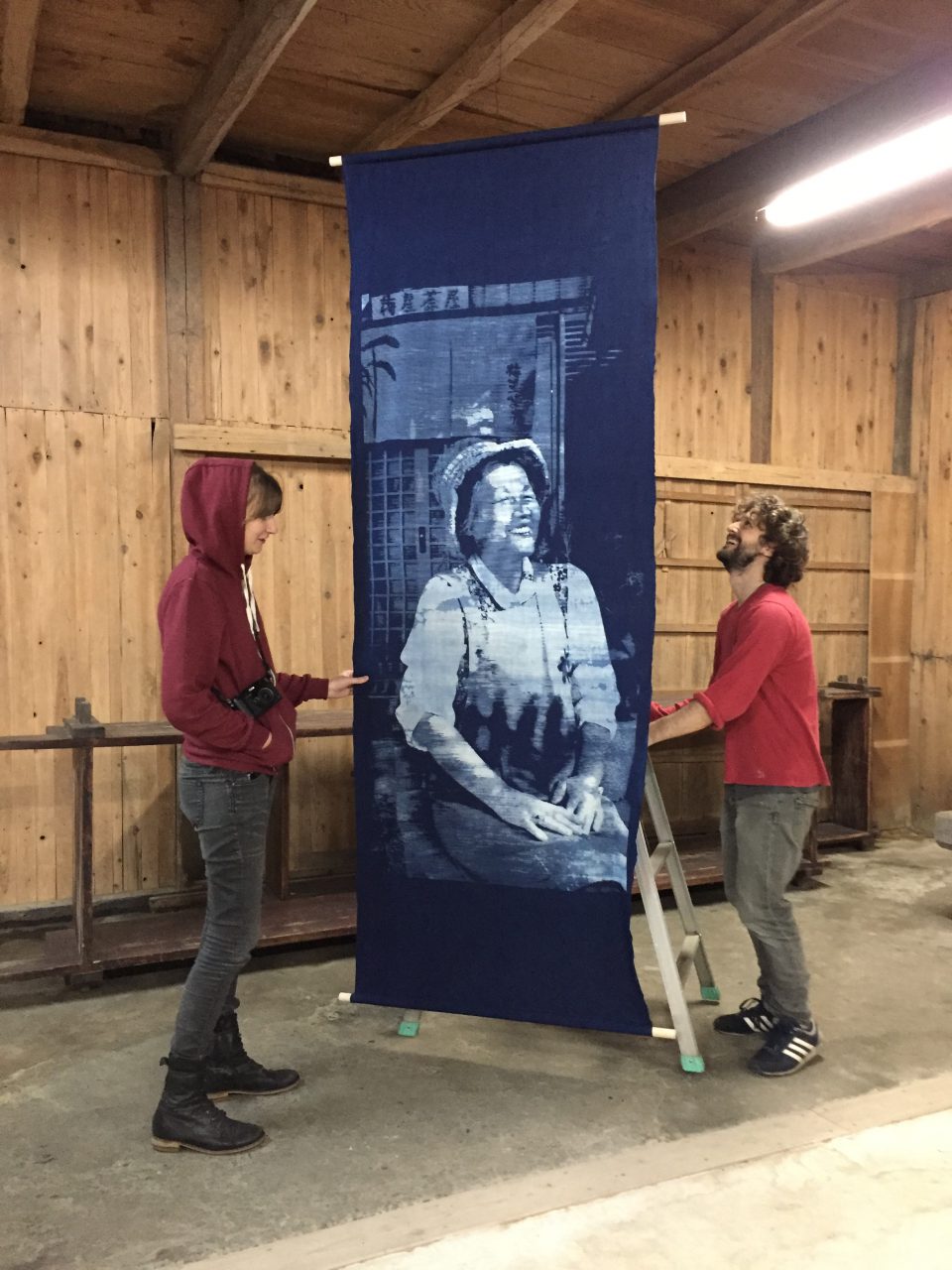 Pablo's work with indigo in progress
Pablo made portraits of one girl and four women from Kamiyama.
He built an exposure unit as big as 1.2m x 2m to make screens and then used discharge technique to remove colour from indigo dyed cotton.
They are now installed in Sakagura the former sake brewery for the exhibition.
パブロのもう一つの作品が完成しました。制作過程の様子ご覧ください。
神山に住む5人の女性(うち一人は8才の女の子)のポートレイトです。
写真を原画に自作の露光機を使いスクリーン製版し、藍で染められた綿生地を抜染しました。
10月29日より名西酒造酒蔵にて公開されます。ぜひお越しください。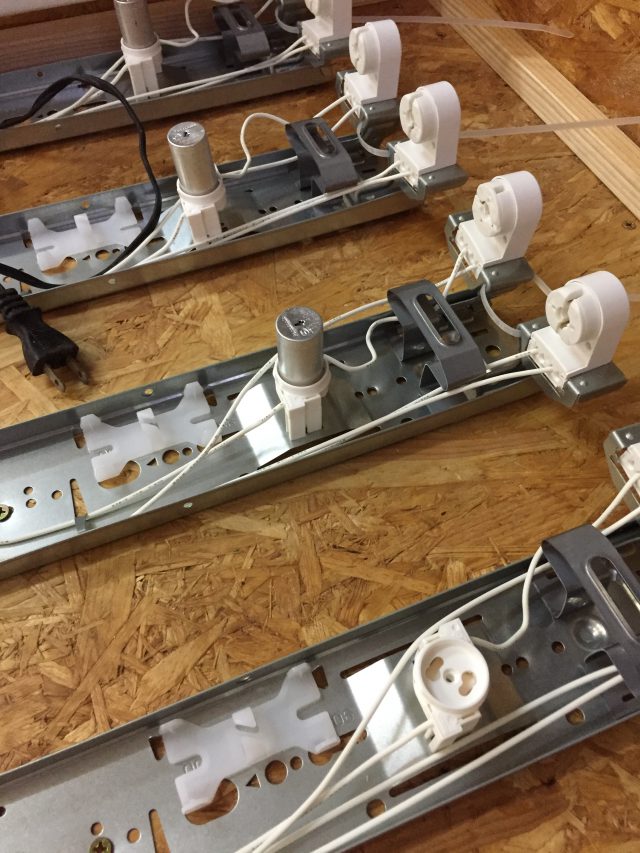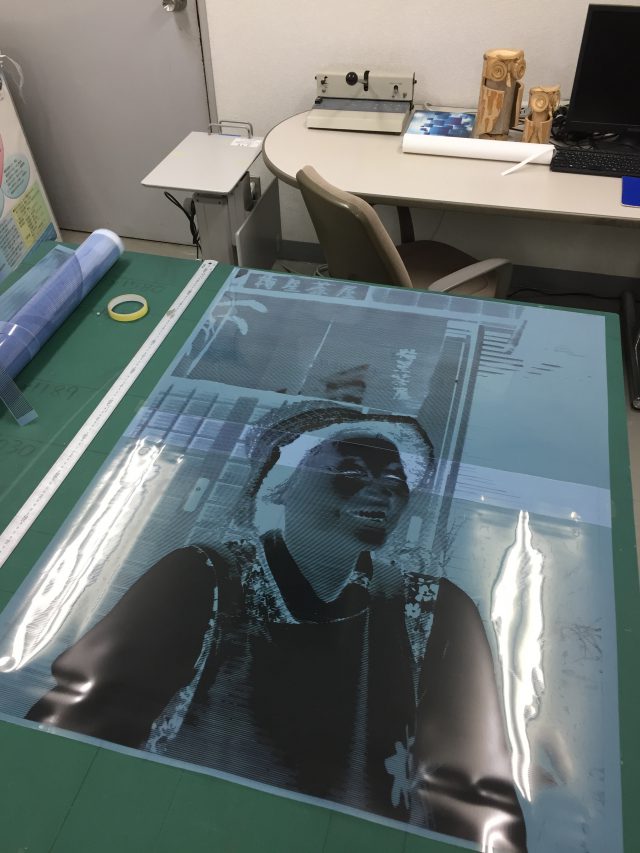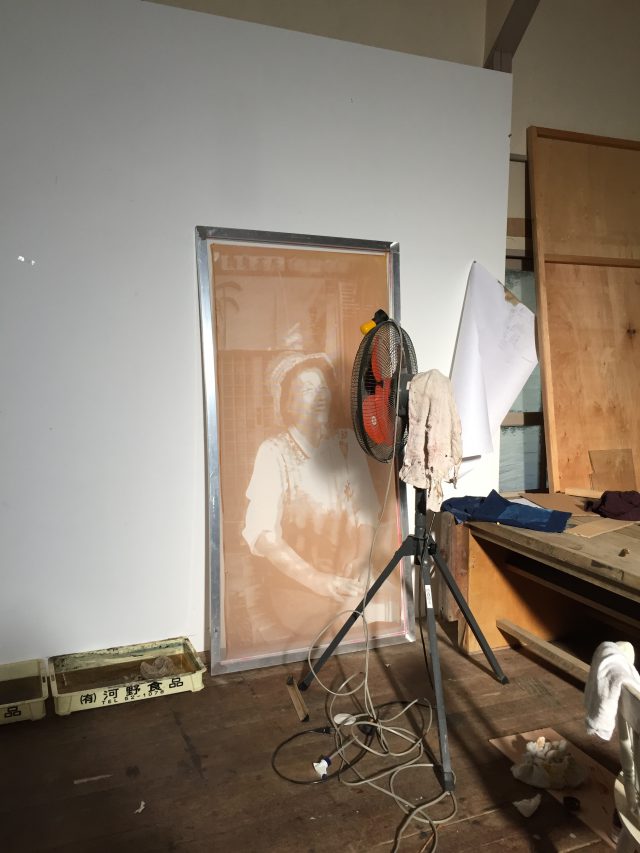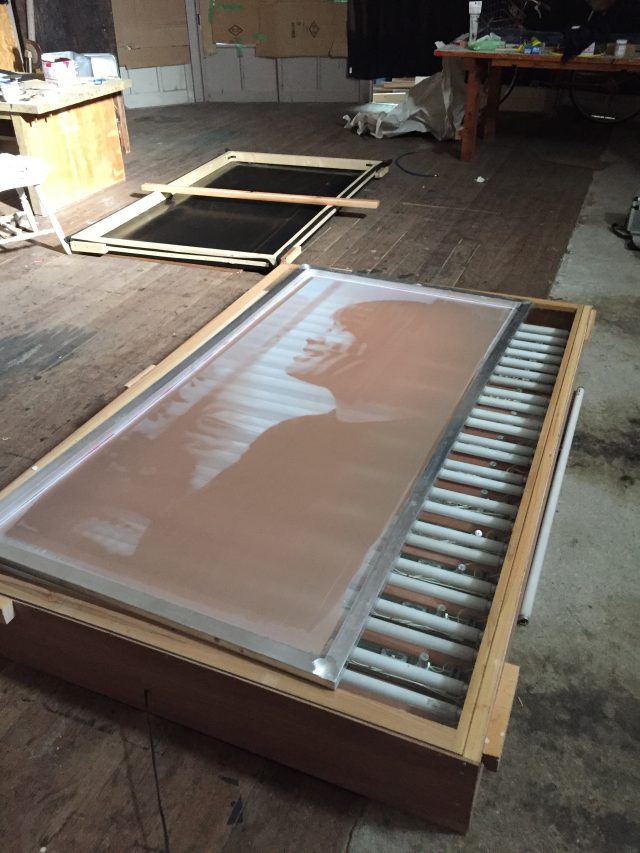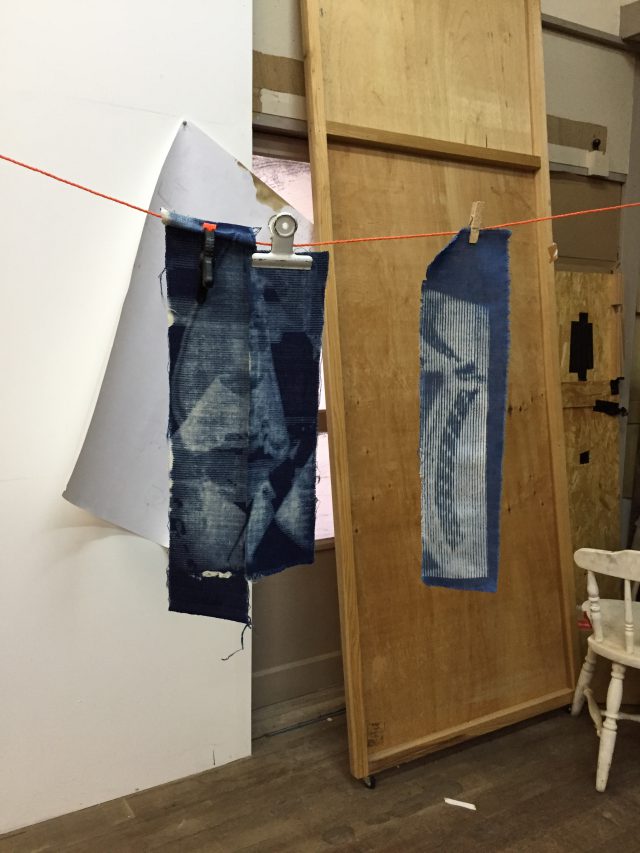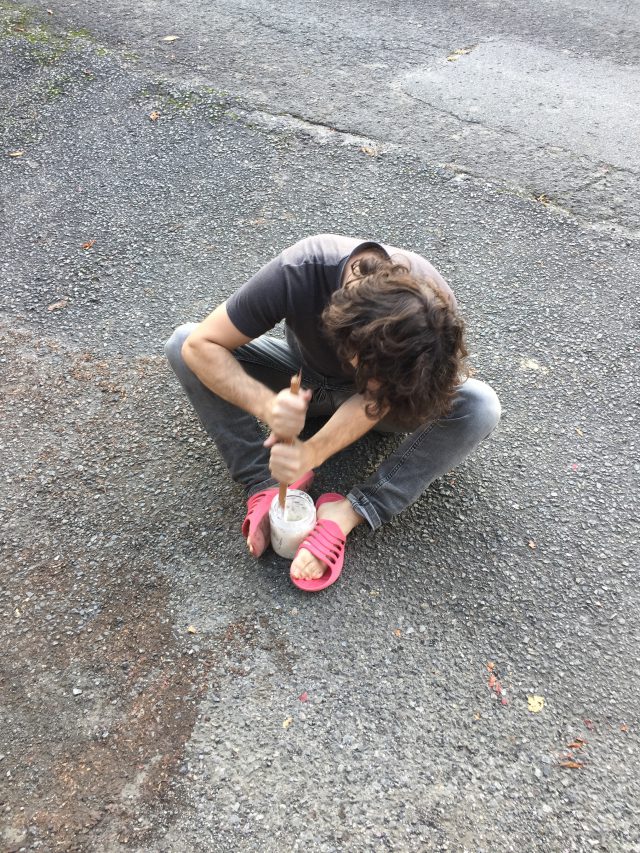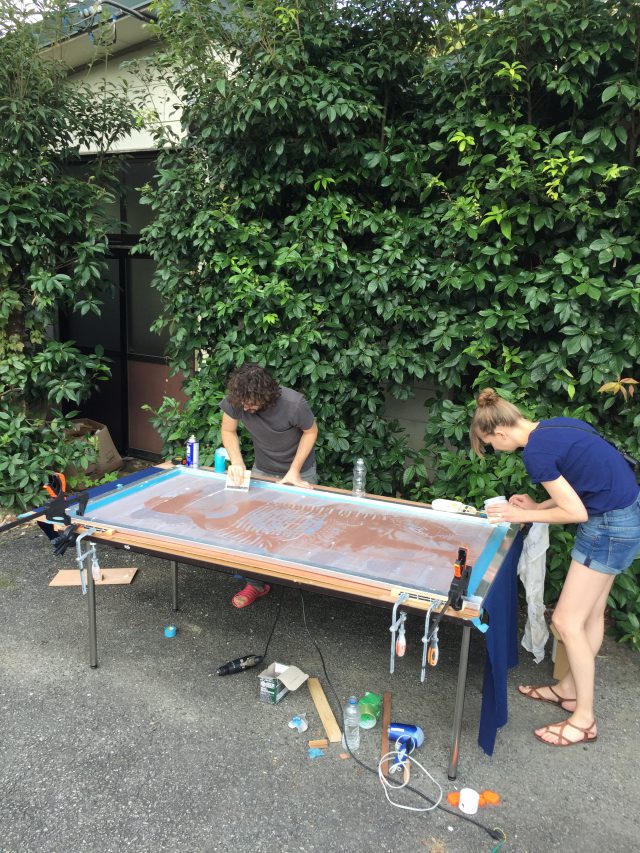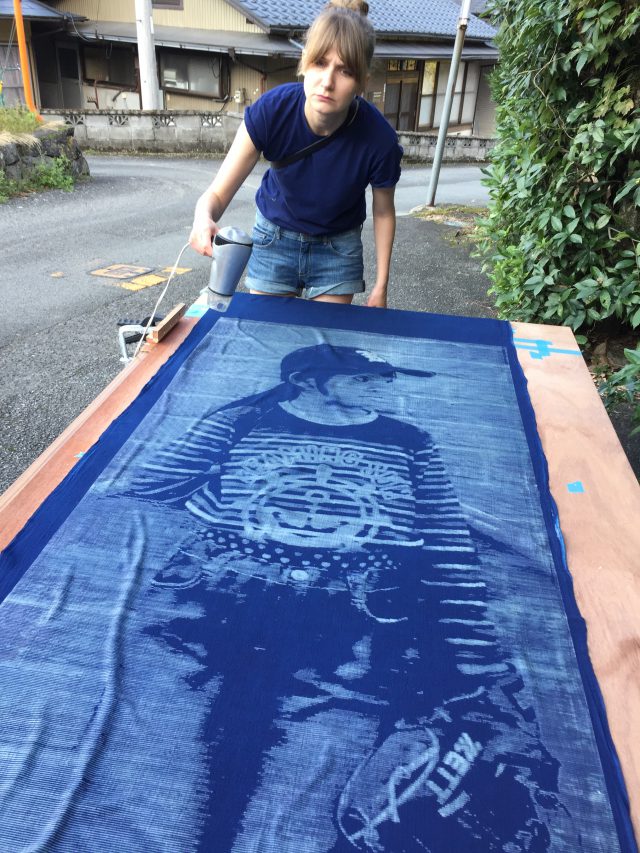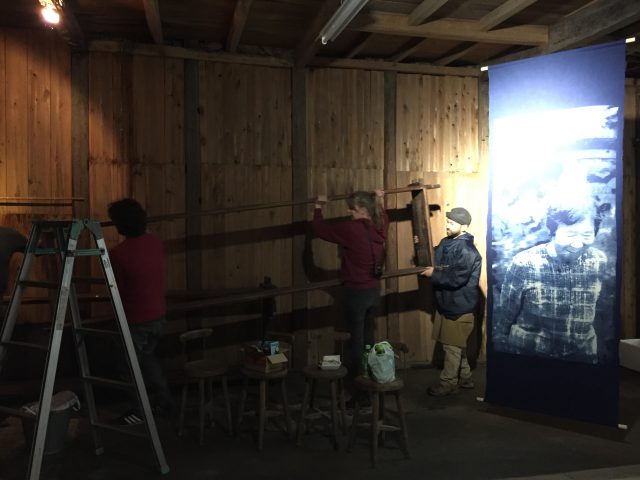 Art in kamiyama
Articles by Art in kamiyama
To comment
"Diary"Latest bulletin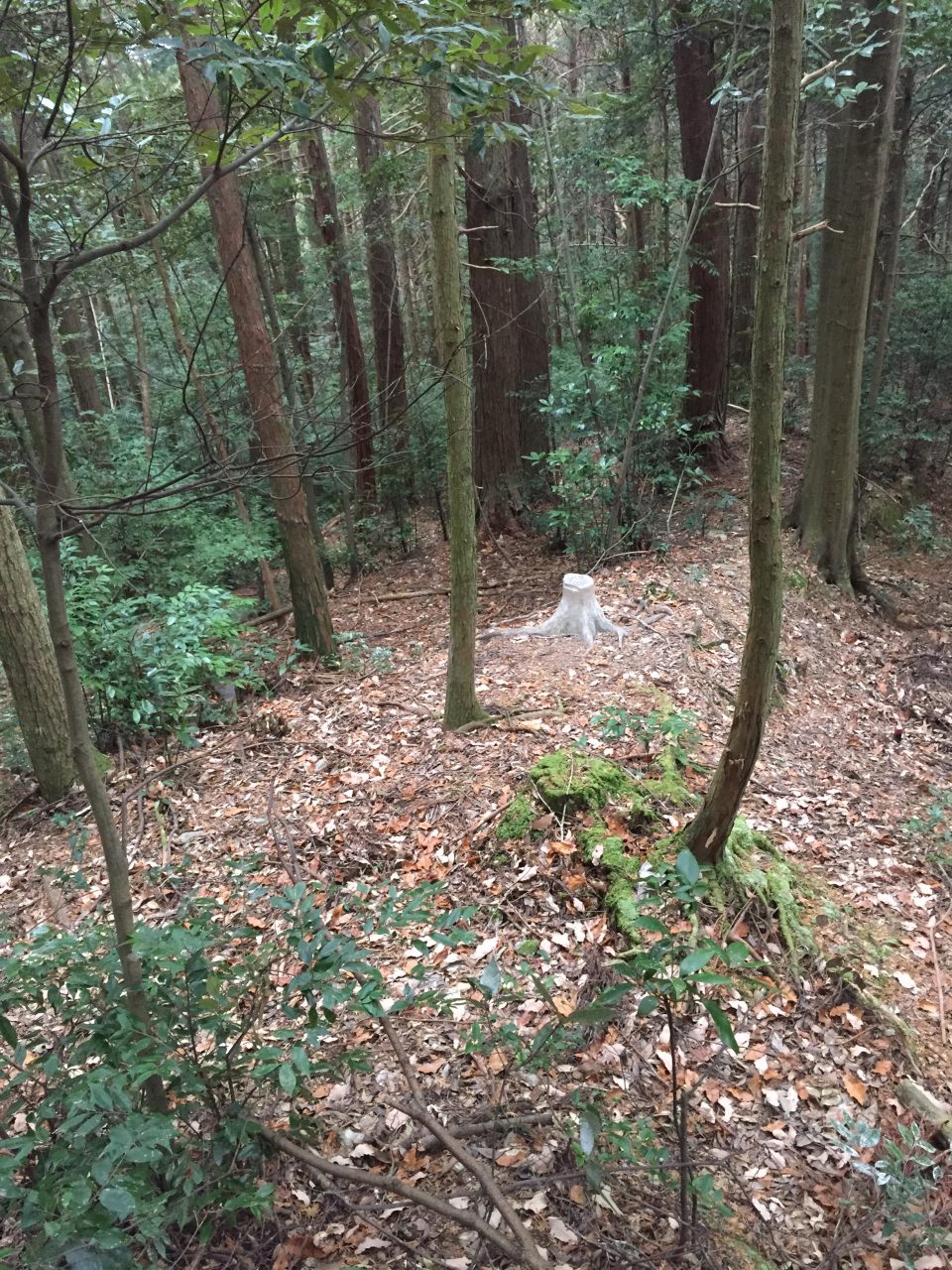 Diary2021/04/05 Diary2020/03/31 Diary2020/03/31
"Diary" archives