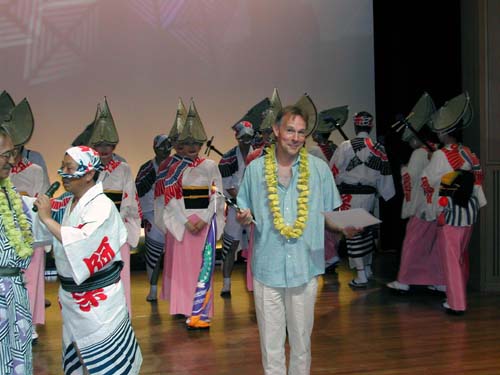 Whitney Vosburgh
Whitney Vosburgh came to Kamiyama in 2004 and stayed in the former teacher housing for three weeks as a participant in the partial support program, where where artists paid for their own travel expenses and materials costs, but Green Valley offered studio space and accommodation free of charge. The partial support program ran from 2003 to 2005. We recently wrote to Whitney and asked him for some reflections on his time in Kamiyama, and here are his responses.
– What kind of activities did you do while you were here?
Photography, walk, drive, visit, cultural activities, meditate, onsen, flirt, travel, paper making.
– Do you have any message for artists who are thinking of coming to Kamiyama?
Go! It is the real Japan.
– Please tell us any memories or impressions you have about your stay in Kamiyama. It was one of the most important things I have done for myself and my art in many years.
SHIKOKU PILGRIMAGE: an artistic and personal pilgrimage in the making.
Lying just off the eastern coast of the Japanese mainland, the island of Shikoku is only 10 kilometers from the screaming skyscrapers of Osaka, but in all other ways it is a universe apart. Dense foliage blankets the island's mountains, shadowing thatch-roofed farmhouses and terraced rice paddies. Groves of orange cascade down steep hillsides, and in weather-battered fishing villages clinging to the coast, old men continue to eke out a meager existence from the sea.
Most visitors to Shikoku are pilgrims who come to walk the eighty-eight-temple circuit founded in the 800s by Kobo Daishi, who brought Shingon Buddhism from China to Japan. Pilgrims circle the 1,400-kilometer course in hope of gaining inner peace and karmic merit. Some leave their jobs and families to complete the two-month pilgrimage; others take a few days each year covering as much distance as possible stolen away from commitments and careers. This is Japan's most famous pilgrimage, drawing seekers for more than a thousand years.
The kindness of the local people is touching. They have been supporting the pilgrims for centuries as a way of earning karmic points. The pilgrims are everywhere, carrying wooden walking sticks, and dressed in traditional white clothing and pointy straw hats, they plod along the pilgrimage on foot and occasionally by bicycle. In ancient temples along the route, their chanting blends with the scent of burning incense and wafts by on the wind. What have they left behind them, I wonder, and what are they searching for?
Days alone leave me time for thinking. Realizations dawn slowly, the results of hours of uninterrupted walking meditation. While never a disciple, I too am searching. However, it is not karma I hope to gain. Through my travels and stay in Japan, I am searching for new horizons and challenges — both mentally and artistically — in order to test my spirit. I want to rediscover myself: my boundaries, my strengths, and my weaknesses. It is not the succeeding lifetimes that concern me; I want to fully experience the present and to discover new vistas, not only around me, but within me as well.
Shikoku is the answer I seek. Amidst early-morning climbs up steep ravines past waterfalls and sun-filled, late-afternoon strolls along a winding path through rice paddies, I find my stride.
One morning late in my trip, I slip outside my house to watch the sun rise. Sitting on my roof, I look up past the mountains cloaked in mist and across the ocean toward the country that is my home. Soon I will return to my family and friends, and to the small apartment and studio that are my home. My work will have changed and I will not go on making art as before. Shikoku has left me with a clarity of vision and a sense of self that I had not known before. I am a bridge connecting two worlds — one, the world of my birth, and another, more ancient world I have sought to understand and come to love. I may always feel this conflict, this fear of losing what I was, but I am compensated by learning another way of being. I will never fit completely in either world, but I have the gift of being able to connect the two and find part of myself in each.
The sun begins to break through the mist and glints off the tops of glistening peaks. As the early-morning sunlight warms me, I realize what I had thought as an adventure was really a search. The Japanese dawn begins to break in all its fiery brilliance, and I realize I too have been on a pilgrimage and, like the pilgrims of Shikoku, I have found a hint of the peace and knowledge I am looking for.

Art in Kamiyama
Articles by Art in Kamiyama
To comment
"Diary"Latest bulletin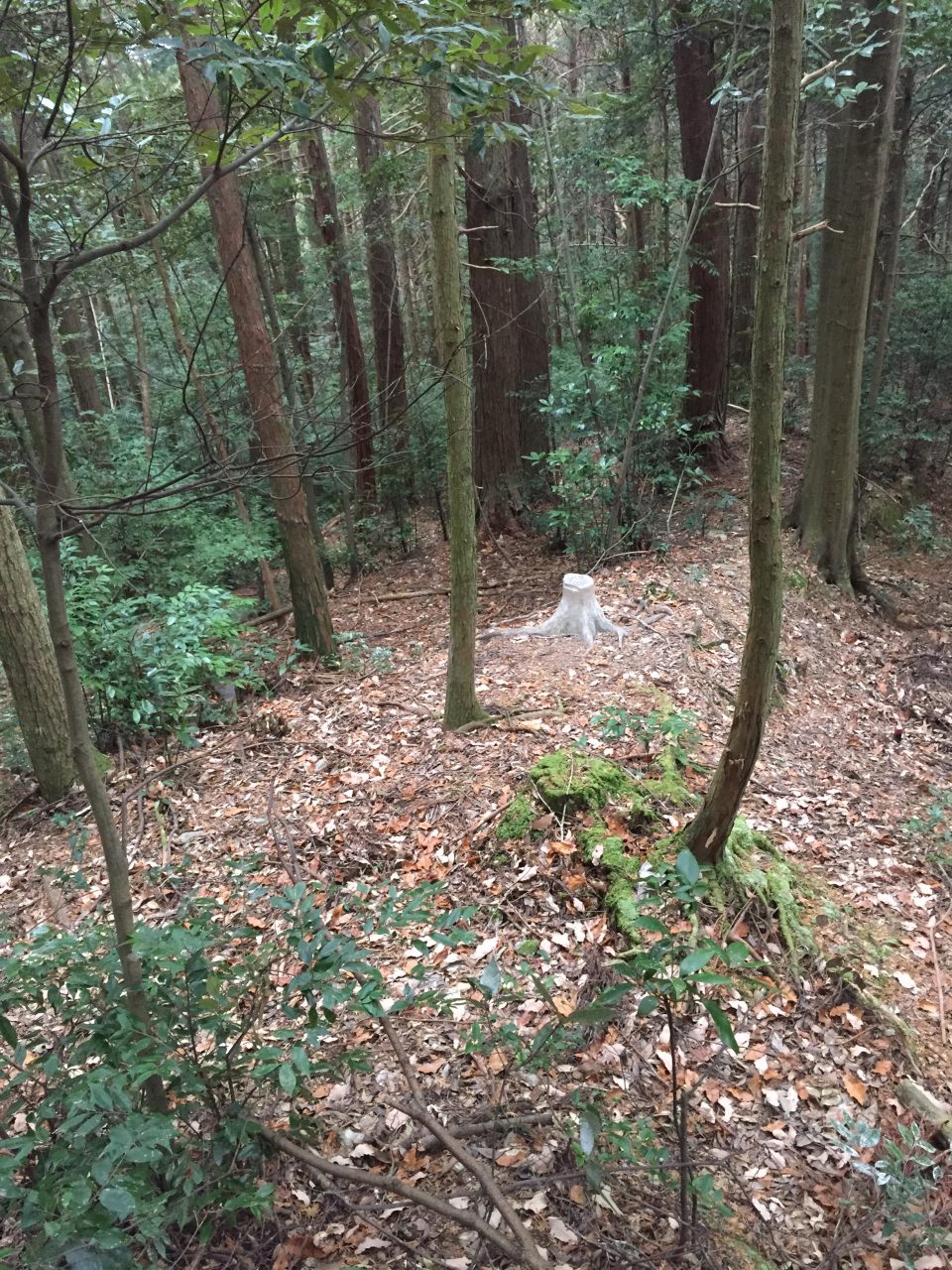 Diary2021/04/05 Diary2020/03/31 Diary2020/03/31
"Diary" archives