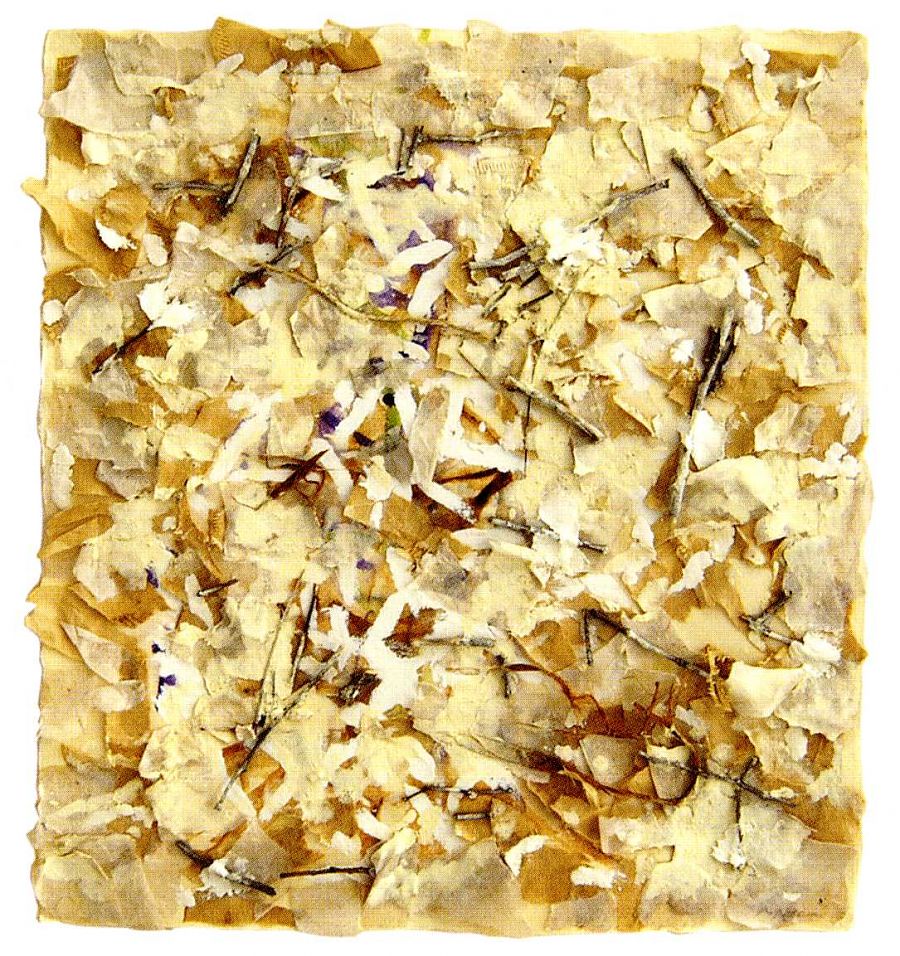 Mutsumi Uchiyama
2005 Kamiyama Artist in Residence Participant
In Kamiyama from September 16 to December 8, 2005
Born in Kanagawa, Uchiyama studied under Mieko Yajima from 1983 to 1986, and since then, she has held solo and group exhibitions mainly in Tokyo. In Kamiyama, she worked on a two-dimensional paper work and the 'Flag Project', a collaboration aimed at combining people and places. Believing that art is nothing special, but that art is something anyone can enjoy, she hopes to convey that many little things come together to make something great (an artwork). During KAIR, she used the former Shimobun nursery as a studio as well as an exhibition space.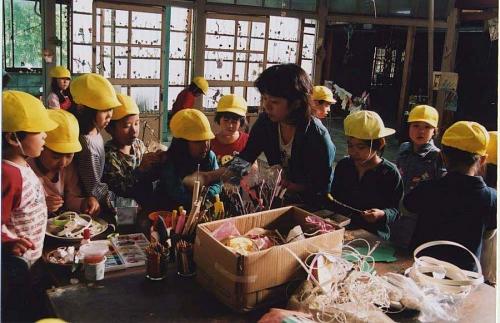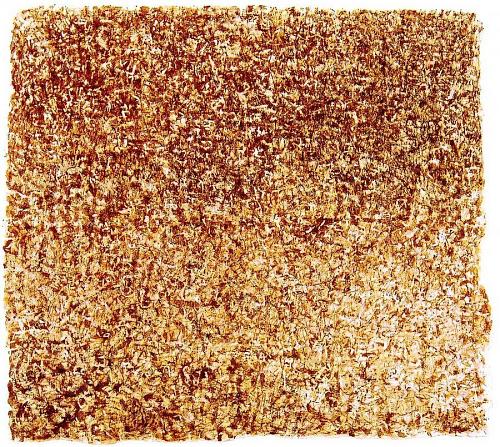 While working on a fine paper work, 'Kamiyama -landscape-' depicting fertile soil and topography, Uchiyama presented a workshop titled 'Flag Project', collaborating with the local residents. It was eye-opening to learn that these ordinary objects and activity – 'flags' and the act of 'hoisting flags' can bring about such a splendid imagination. Her warm-heartedness and generous attitude as an artist in bringing out the creativity of others is amazing. The children and the local residents, who had never participated in the KAIR programme before, must have discovered the meaning of this project through such an enjoyable collaboration.
The soil, the wind, trees, the air, and mountains.
I put everything I felt in Kamiyama
onto the paper screen.
Not until I came here did
I rub diatomite and paper clay into the paper.
It looked different,
and started to move.