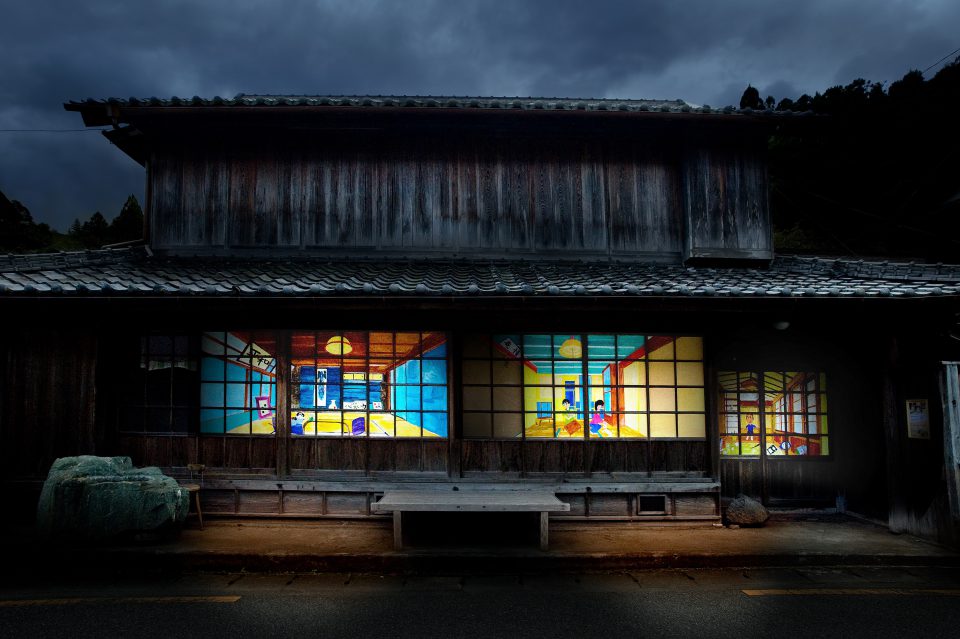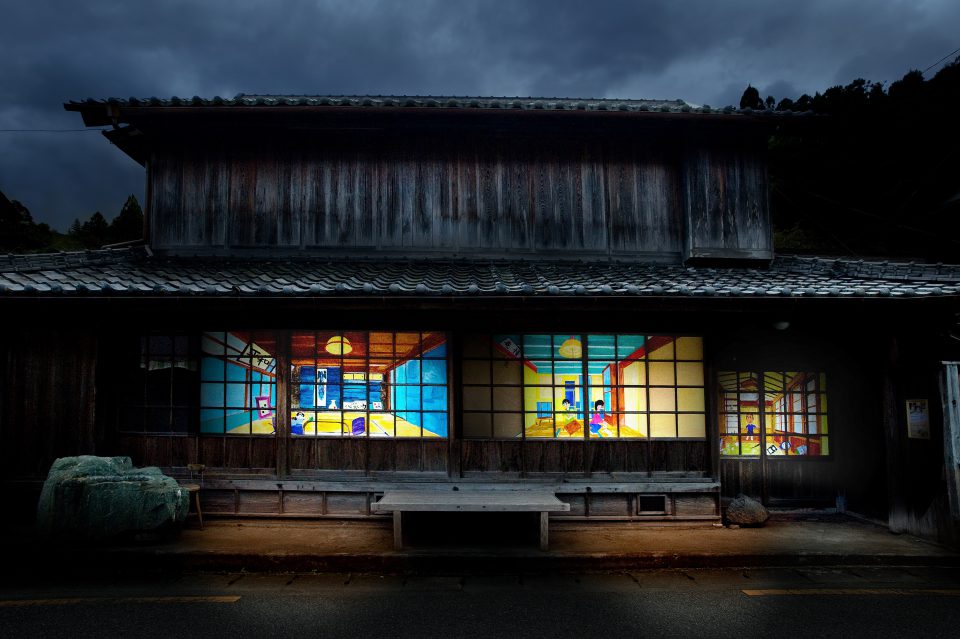 Yukie Hori
2010 Kamiyama Artist in Residence participant
Yukie Hori is a japanese descendent visual artist born in Brazil, 1979.
In her work she tries to understand how the visual and psychological perception of reality can be constructed. Her artistic practice exams the relationship between people and the place where they are present, offering to the viewers a new way to perceive space, stimulating them into changing the manner of their actions and to observe the transformed places.
By photography, descendent a mix between site-specific installations, drawing and digital technology, creates a continuous displacement between reality and the photographic image, to finally produce a new view of the space, landscape and its social situation.
She has participated in exhibitions and residencies in Brazil and others countries. From August to December 2009 she took part in an art residency programme in Mexico for Latin America and Haiti Creators and in July 2010 in an artist residence programme at Leitrim Sculpture Center, Ireland.
She is currently based in São Paulo and also works as Graphic Designer.(2010)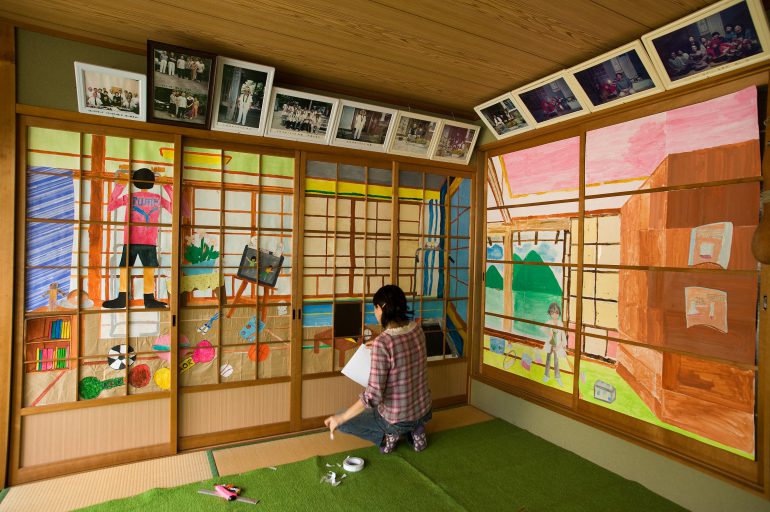 ………………………………………………

Mixing photography, graphic design and three-dimensional languages (such as sculpture, installation and site-specific work), my artistic practice is intimately related with the "in situ" context of art creation.
 The characteristics of place where my artworks are developed — landscape, historical and architectural features of a setting, cultural background, local materials or techniques, local people and artists, the viewer's perception — are inspirational elements that are often present in my artworks.
 I see my art projects as experiences that can motivate the viewers to sensorially perceive their surroundings or even to invite people to exchange their skills, memories and personal histories with me.
 My artistic education has been basically formed within the Western repertory, specifically North American and European. As a nikkei artist, KAIR offered me an invaluable opportunity to live in a familiar and unfamiliar cultural background. The four months in Kamiyama between local and other artists challenged my creativity in unique way and furthered a great life experience.
In the Jan Ken Pon game, the scissors (Choki/Hasami)wins the paper (Pa/Kami).
Keeping this idea in mind, I create 3 works inspired in a utopic Kamiyama, the Hasamiyama Project.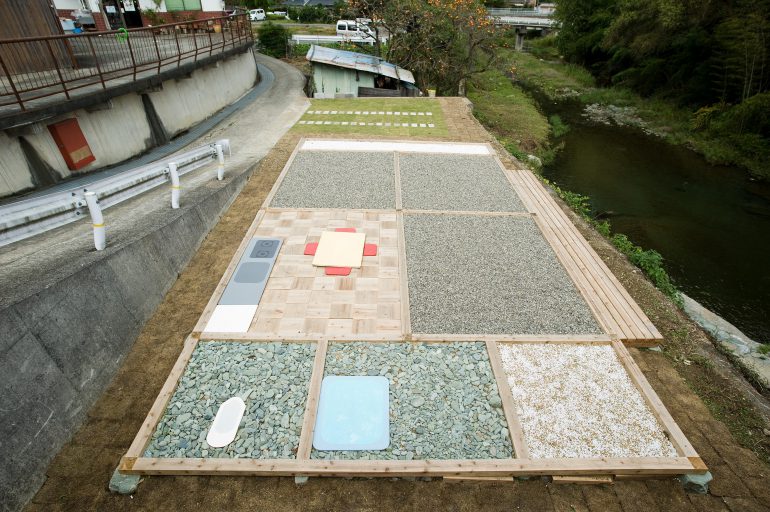 Iebatake
sculpture
wood, stone, pebbles, gravel, grass
10 x 5,5 m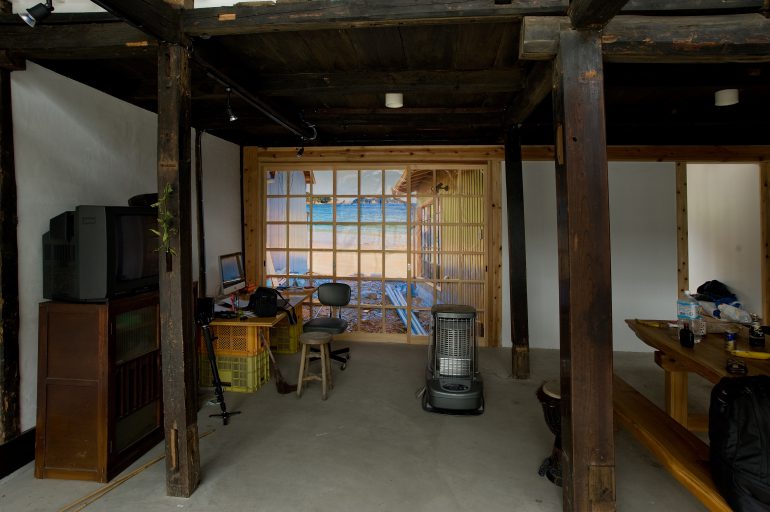 Ideal House
Intervention/photograph
print on photographic paper
variable dimensions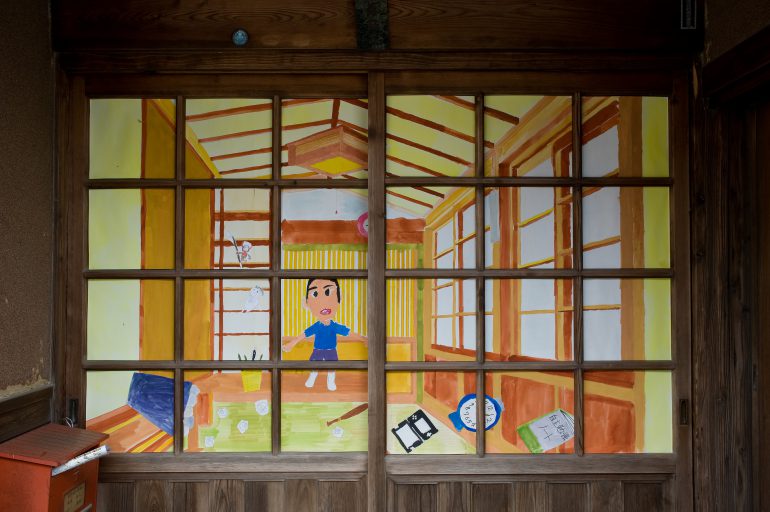 Imaginary Neighbor #1, #2 and #3
Intervention/drawing
mixed media (print on paper, gouache, collage)
variable dimensions
Works produced in collaboration with 60 students of 5th and 6th gradeclasses of Jinryo Elementary School.
Only for images identification:
Imaginary Neighbor #1 is the house with drawing inside (sport room)
Imaginary Neighbor #2 is the house with drawing outside (cat room)
Imaginary Neighbor #3 is the house with joruri ningyo drawing