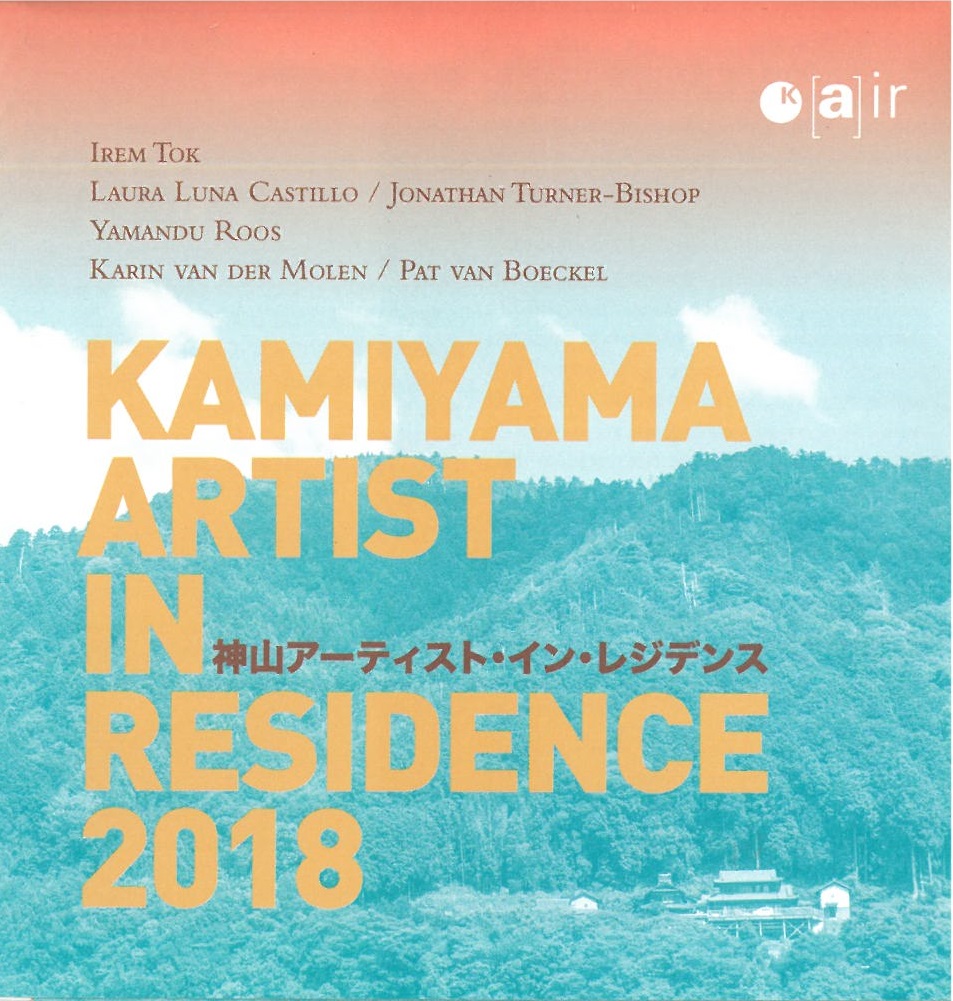 Kamiyama Artist in Residence 2018 exhibition
It has been twenty years since KAIR program started. Please explore around town with the Art Map we give away for free. You can find it at Awa Cafe, Kaizen Centre and Michi-no-Eki Farmer's Market in Kamiyama.
*Updated map will be available from 28th Oct, 2018.
---
Art Tour | Sunday 28th October
Exhibiton | Sunday 28th Oct to Sunday 4th November
---
■About the Exhibition
Dates | Sunday 28th Oct to Sunday 4th Nov, 2018
Open hours | Weekends 10am to 5pm (till 4pm on the final day), Weekday 1pm to 5pm
Location |
・Irem Tok : Myozaishuzo sake brewry, hidden library, oawayama
・Laura Luna Castillo & Jonathan Turner-Bishop : Yorii-za theater
・Karin van der Molen & Pat van Boeckel (KAIR2008 Return Artists Program)
-Karin van der Molen : Oawayama
-Pat van Boeckel : Nagaya housing East in front of Yorii-za
・Yamandu Roos : Nagaya housing west in front of Yorii-za

İrem Tok (Turkey)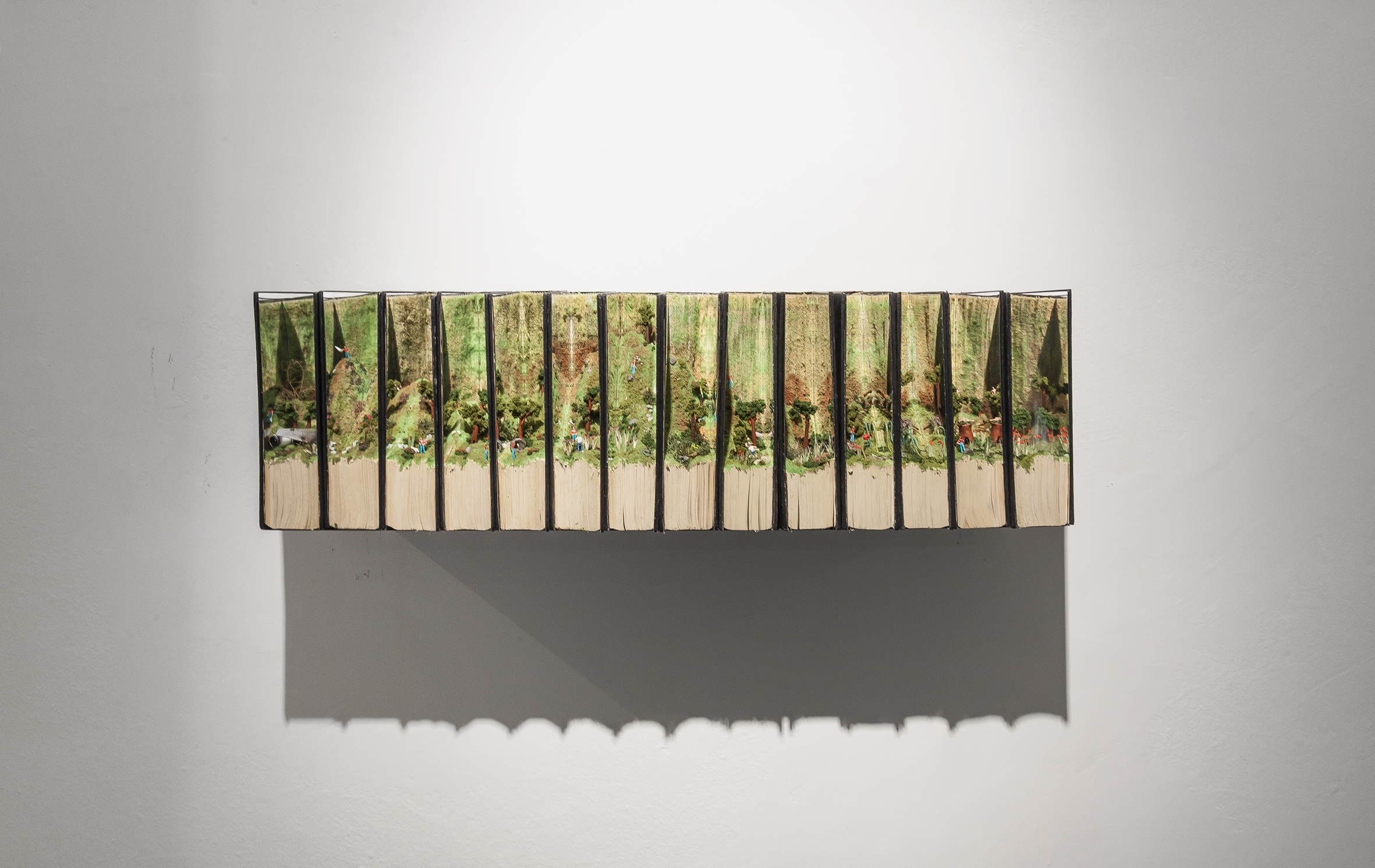 İrem Tok graduated from Marmara University, Faculty of Fine Arts, Painting Department in 2007. She has participated in a number of artist-in-residence programs; L'orto di Calipso in Italy, Apartman Project in Berlin, Cité des Arts in Paris, Villa Waldberta in Munich, art.homes Project in Munich, Litmus Community Space in South Korea and Borusan Art Center in Istanbul. Her solo exhibitions are "Where I Fell into Earth" (Pilot, Istanbul, 2016), "Against the Wind" (Pilot, Istanbul, 2013) and "Fade Away" (Outlet Galeri, Istanbul, 2011). İrem Tok lives and works in Istanbul.
She usually uses different media, in relation to the concept she is working on. She creates dialogues between different media including sculpture, painting, animation, ceramics and creates scenes with the finest details.
Her work deal with concepts such as helplessness, fragility, temporariness of being a human and develop through one's relationship with nature and knowledge. Nature's coexistence with humanity and civilization, as well as its clash, holds an important place in her work. Encyclopedia, history books, dictionaries appeal her with their content and as objects. In her work, encyclopedias find their place as symbols of knowledge and culture.
---
Laura Luna Castilo / Jonathan Turner Bishop (Mexico/U.K)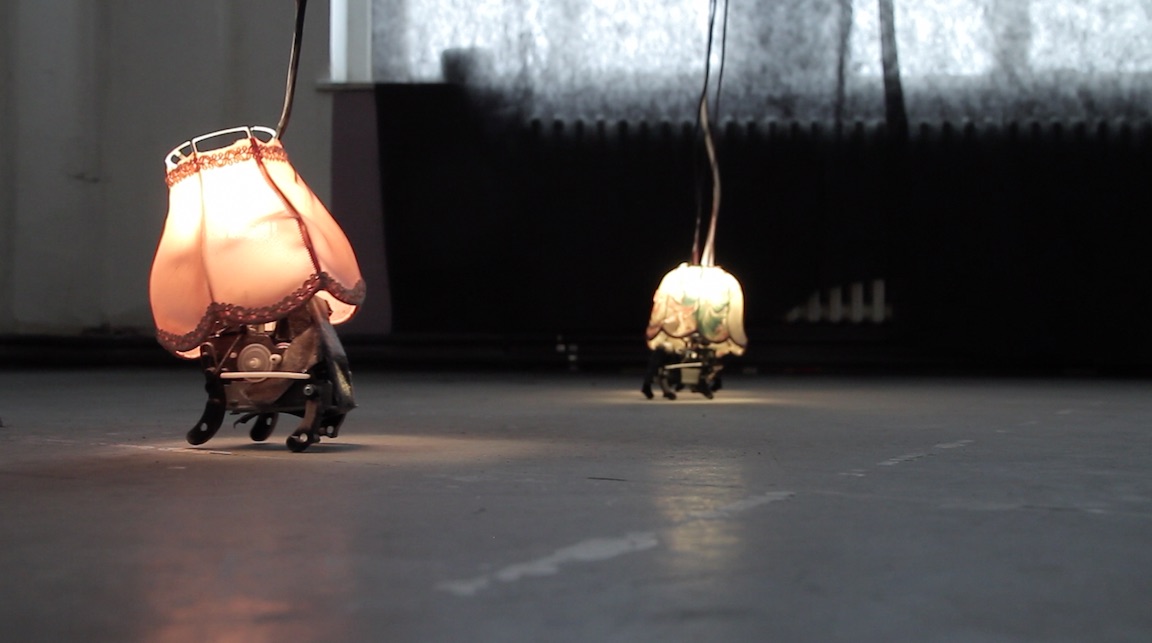 Laura Luna Castillo is a multimedia artist currently based in Puebla, Mexico. She began her artist practice through photography, later developing an interest in video and film. While working with these mediums, she began to work with other forms of artistic expression, such as music and sculpture, that allowed her to explore the mechanisms of memory, narratives and imagination through multiple angles and processes.
She has developed different multidisciplinary projects, where materials and technologies coexist in the forms of audiovisual performances, objects, installation and interactive works. Luna's main concern is to investigate the ways in which we experience and think of the places that we inhabit and reclaim as well as the objects that surround us. Thus, time-based installations and kinetic interventions form one of the core components in Luna's practice.
Whilst completing her MA in Visual Arts, an artist collective with Jonathan Turner-Bishop develop in which horological crafts and mechanisms meet new technologies and reconfigure found objects and materials.
Jonathan Turner-Bishop is a watchmaker, clockmaker and conservator of horological objects. A graduate of WOSTEP (Watchmakers of Switzerland Training and Educational Program), he worked for major Swiss watch brands in the USA. Returning to the United Kingdom, in 2015, he took the opportunity to attend the prestigious West Dean College in order to focus on the conservation of historic horological objects. He graduated in 2017 with a MA in Conservation Studies. Whilst studying he developed an interest in automata, this led to the development of a joint project producing a kinetic installation that involved converging traditional horological craft skills with new technologies. Presently he is working in a collective with the Artist Laura Luna Castillo.
---
<KAIR2008 Return Artists Program>
karin van der Molen (The Netherlands)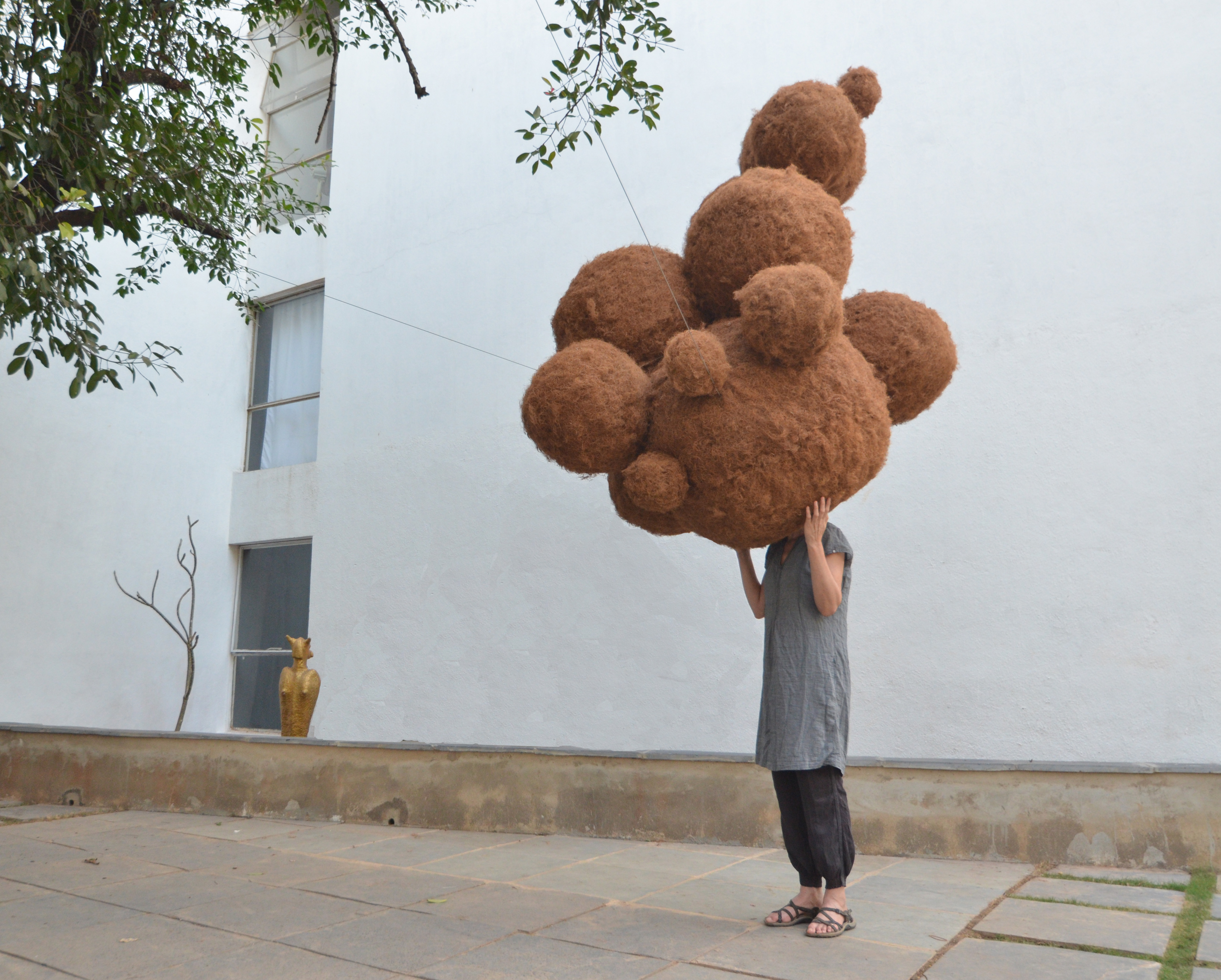 Upon her graduation as a human rights lawyer, Karin van der Molen changed her career and became a full-time artist. Initially she painted, but since the last decade she focused on site-specific art, realizing large objects and installations all over the world. She researches the location where the artwork is going to be made, in order to formulate an artistic answer to it. The materials for the work are mostly found near the site. They can be natural or of other origin, but they are used in a way to seduce or even 'enter' nature. The central theme remains the human relationship with nature. Nature mirrors the consequences of human activities in the environment. In the vision of the artist environmental art can be deployed to encourage, amplify and intensify our imagination to develop a healthy relationship with our surroundings.
More recently she works with photography in which she performs with natural elements, dressed in mosses or leaves, reacting to branches and sticks. These ephemeral works explore her own position in nature, whereas her installations and sculptures relate to the contemporary challenges that we face.
Pat van Boeckel (The Netherlands)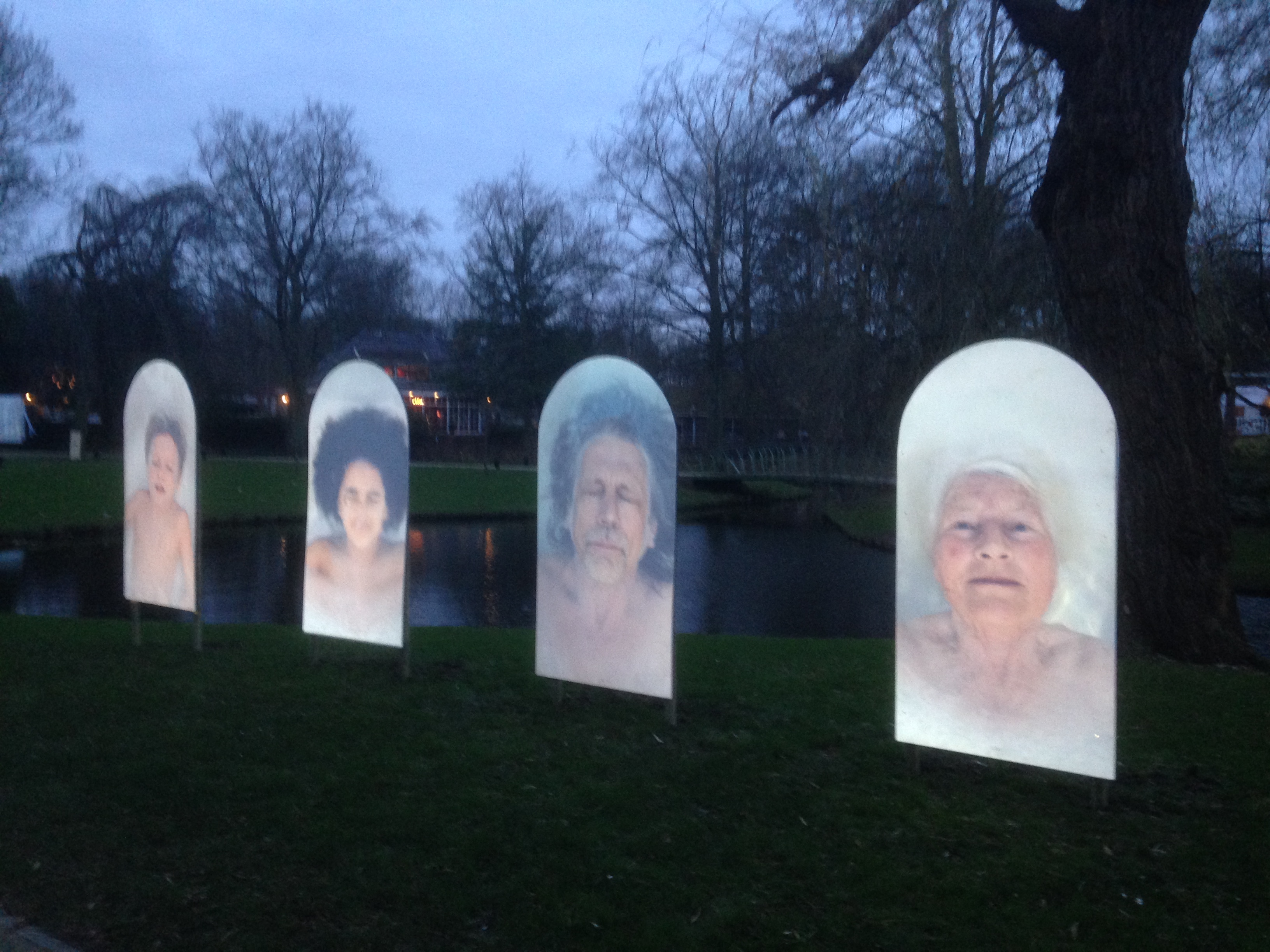 As a freelancer Pat van Boeckel already specialized in the documentary film genre, when he developed his own path in video art. The majority of his documentaries have been broadcasted on Dutch public television, with topics varying from indigenous peoples to ecology, always with a philosophic thread.
His video art is made on location and has been exhibited internationally.
His video installations often examine the intertwined relation between humans and their (natural) environment. Aspects of contemporary life are being mirrored with values and other things that have been lost on the way of the ongoing modernization. In general, his work is characterized by its apparent simplicity. Through its slow pace it contrasts with the speed and volatility of modern visual culture. The embodied experience of time and place is central to both his documentaries and video art works. Rather than using a screen Pat van Boeckel projects his video art on objects or combines the projection with a building, thus adding new layers to the moving image. In doing so he twists and plays with meaning and expectations.

Art in kamiyama
Articles by Art in kamiyama
To comment
"Event"Latest bulletin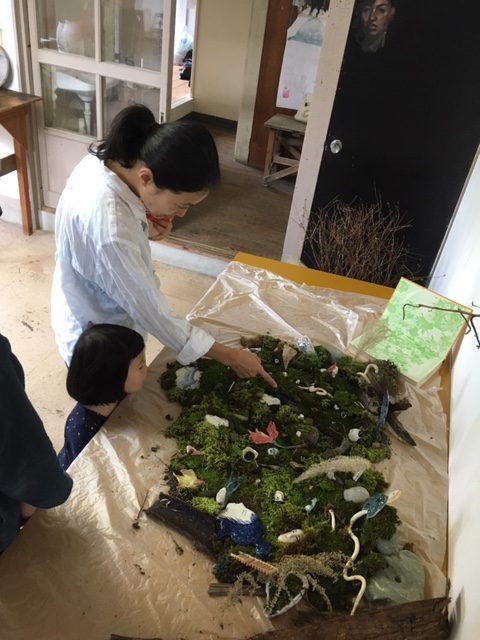 Event2019/09/01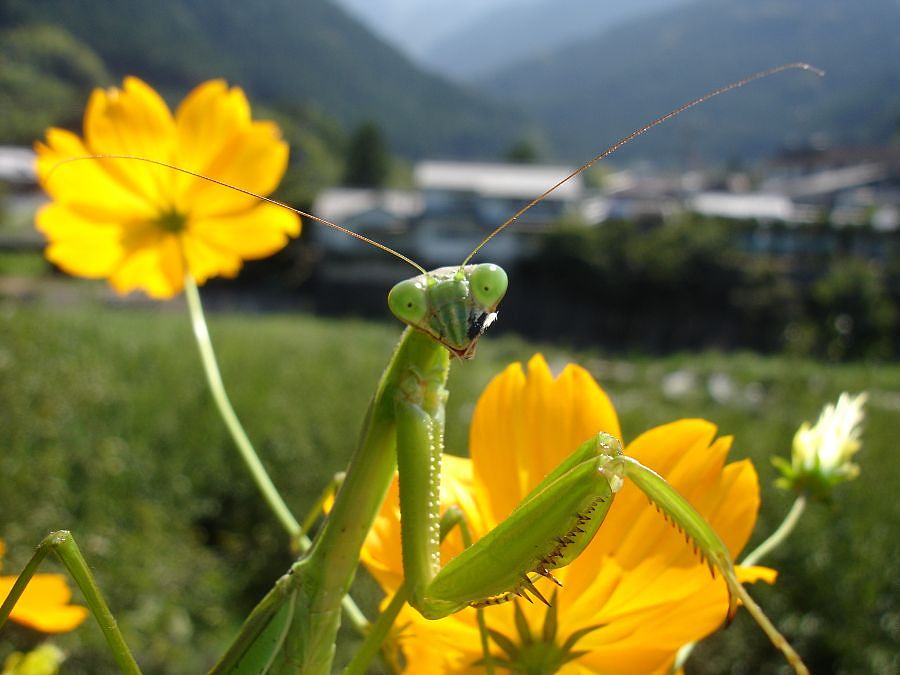 Event2019/07/26
"Event" archives