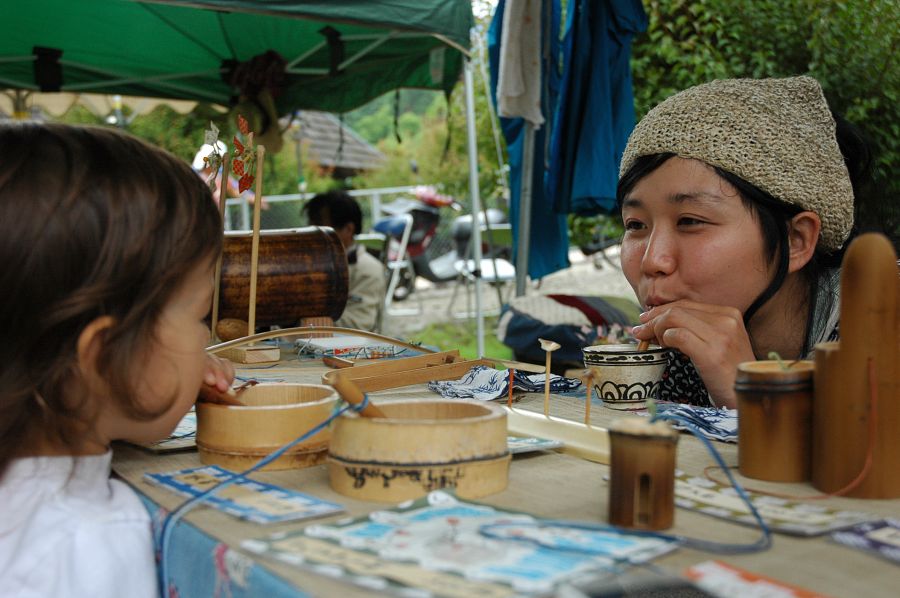 Sofie's Adventures: Earth Day Kamiyama
Whenever I go somewhere with Sofie, I usually end up focusing on her most of the time, and as a result, my experience of the place or event goes through a sort of Sofie-filter. She also winds up as the star of most of my photographs. So with that, I have decided to make a "Sofie's Adventures" series.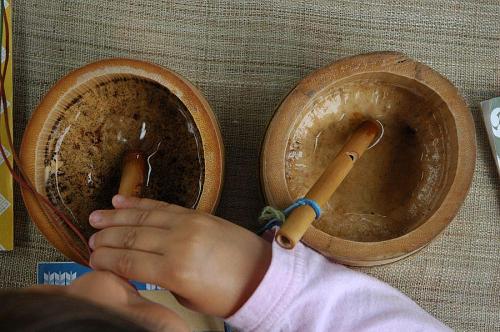 Rakuon-Rakujitsu held their Earth Day Kamiyama celebration on May 31 and June 1. On Sunday, Sofie and I got on the bus bound for Kamiyama and it was up, up, and away! The bus that goes from Tokushima City to Kamiyama doesn't use the new tunnel route, so it takes about an hour. The road the bus uses is still just one lane in parts, so we had a couple close calls with cars coming the opposite way, and Sofie got sick at one point and there we were in the back of the bus, covered in rice and orange juice from breakfast, so it was quite an excitement-filled hour on the bus. Finally we got off the bus at Kamiyama Onsen-mae, and we could already hear the music coming from the event grounds! Yay!!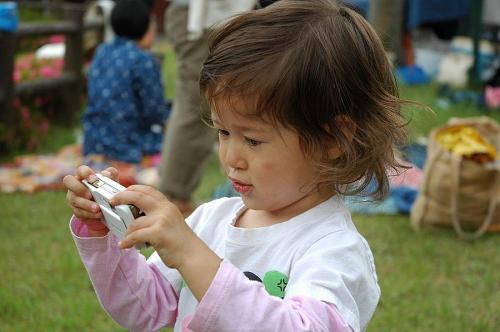 I know I'm her mom and everything, but considering she is only two and a half, I think Sofie takes pretty good pictures. I feel like I can tell what kind of things she is interested in by looking at the pictures she takes. I think she really likes dogs and pretty ladies. Who doesn't?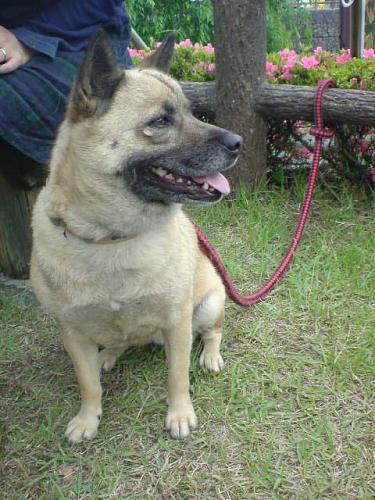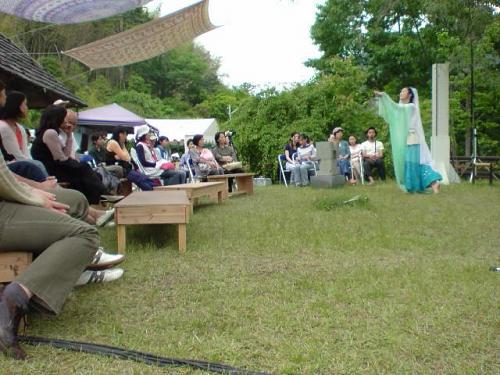 The festival was full of all the things Sofie loves. Live music, dogs, tasty things to eat, funny guys, pretty ladies, bamboo whistles, and kids playing in the river. Nikolai gave us a ride home. Nikolai! Thank you so much! Where will Sofie and I go to next? Wait and see…


Claire
Canadian living in Tokushima City. Translator, Interpreter, and Sofie's mom.
Articles by Claire
To comment
"Diary"Latest bulletin Diary2020/03/31 Diary2020/03/31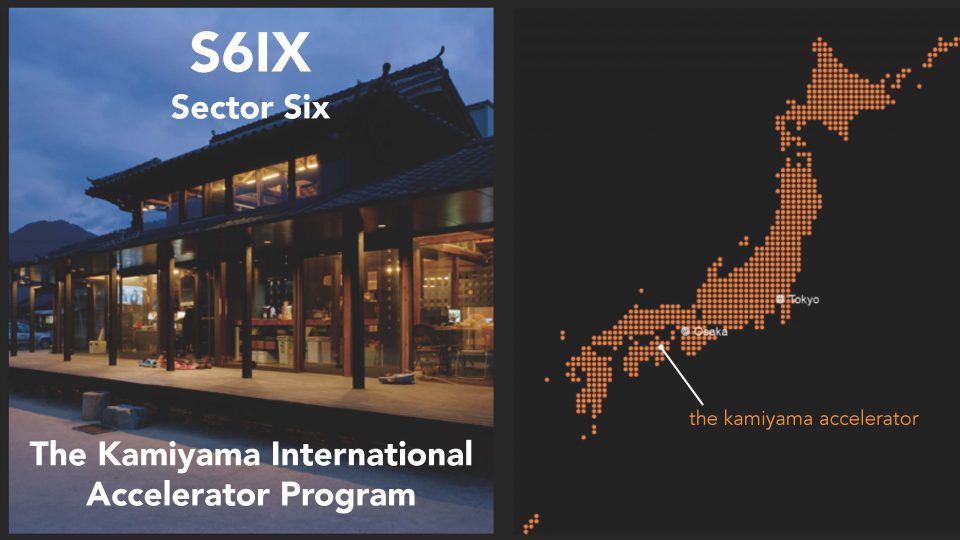 Diary2020/02/04
"Diary" archives