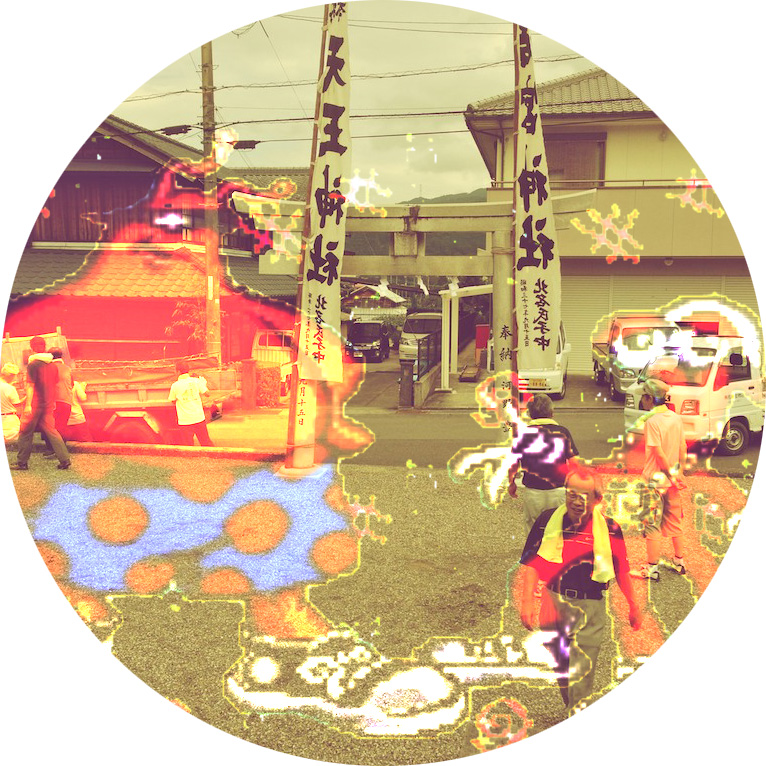 Lost Photographs: The Divine Palaquin
This year I got an invitation to participate in the summer festival – to help carry a god around Yorii in a portable shrine.  It was a god of fungi, bracket fungi to be perfectly honest.   The portable shrine was large, heavy, wooden, ornate. Old.  It was difficult for 8 men to carry.  Every now and again we lifted the omikoshi into the air and shook it around to make the god inside chuckle.  He enjoys a bit of a shake because it can get very boring being stuck inside a shrine all year, peeping at people praying at you.  The guys from Yorii are particularly vigorous and the god had a lot of fun.  I had a lot of fun too.  Standing a good few inches taller than the other men at the shoulder meant I frequently took the entire weight of the Omikoshi (but it was impossible for me to carry it so I had to find another way to hold it.  The way I did it was probably really awkward but anyway, you do what you can).  We stopped for beer or soft drinks every 50 metres or so.  People came out of their houses with money gifts.  It was hot and sweaty.  I heard a man rasping, his breath all raggedy.  Another man commented on someones 'kintama'.  He asked 'Are your balls OK?  Your trousers look very tight.'  At the end of it all, the fungi god went back home and the omikoshi got taken to pieces and put back in the shed.
We had a boozy BBQ later.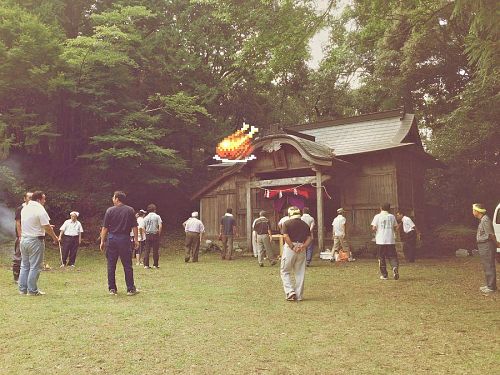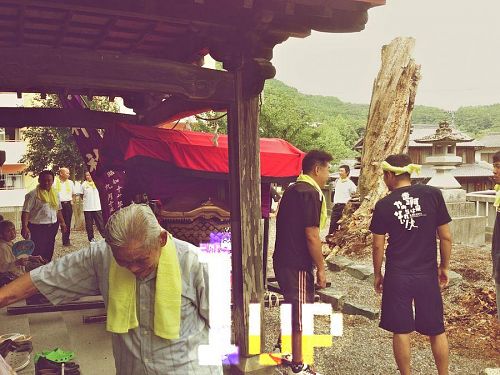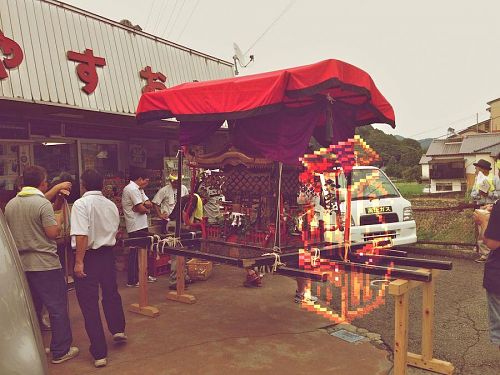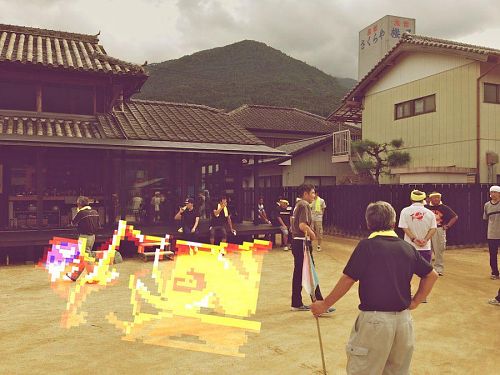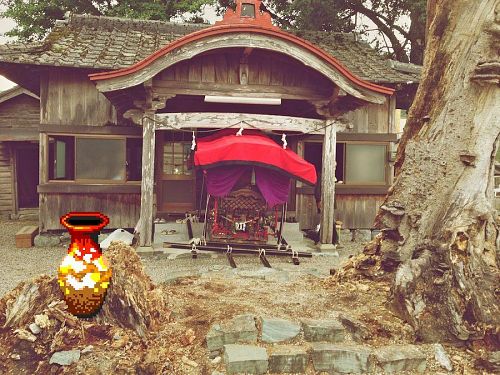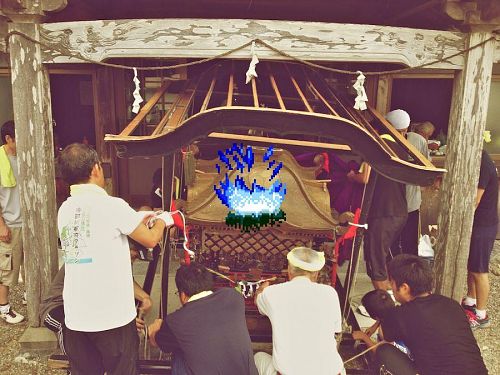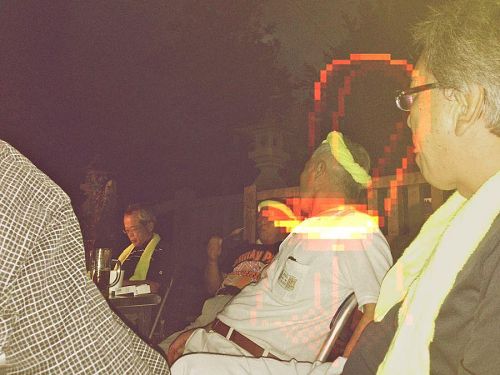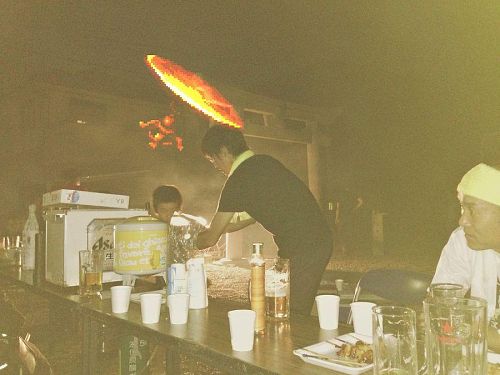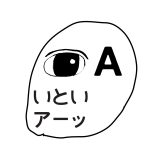 itoi+ru-san
Itoi-san - Kanuma soil. Likes salmon sashimi, dislikes entrails of sea cucumber. Ru-san - Lancashire hotpot. Creative type. Likes being outdoors. Dislikes status. Together we are ITOI ARTS a project in divergent creativity in the mountains of Shikoku, Japan. 四国の山奥、多様な創作、アートとは。 //イベント時のみオープン// \\ふだんはただの家//
Articles by itoi+ru-san
To comment
"Diary"Latest bulletin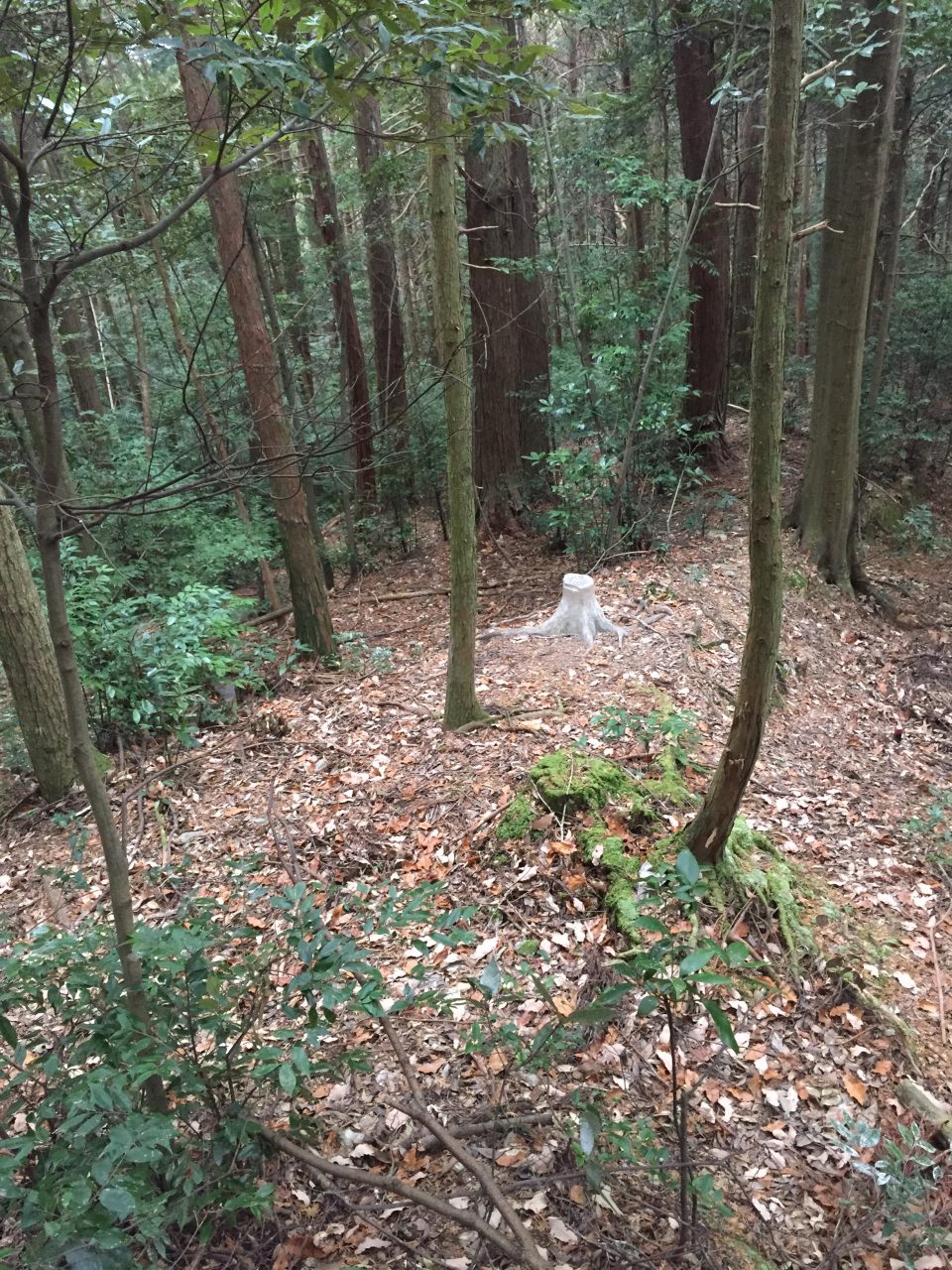 Diary2021/04/05 Diary2020/03/31 Diary2020/03/31
"Diary" archives