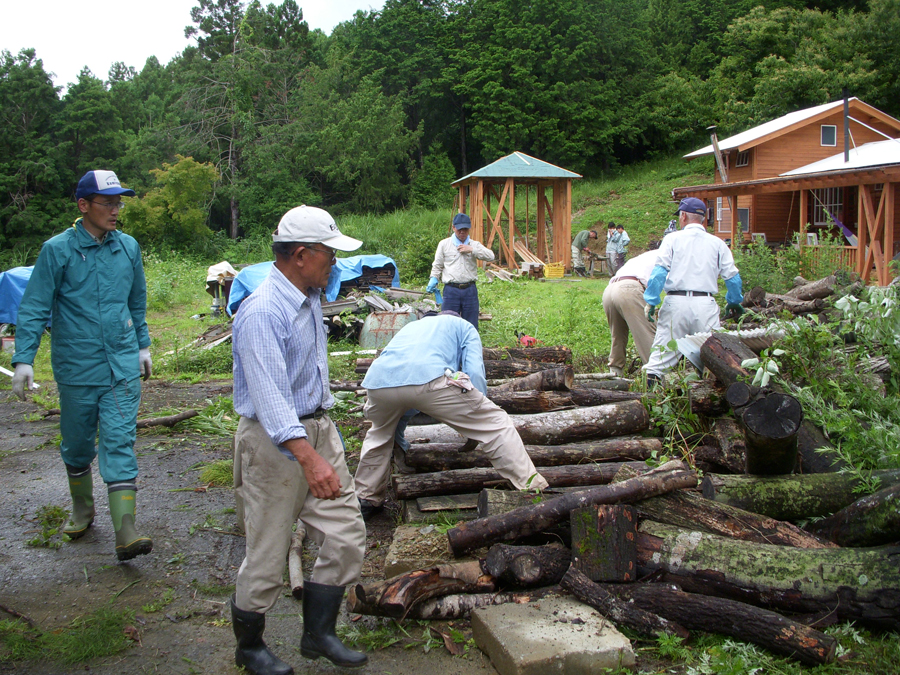 June '08 Forestry Management
On the day before the event, the weather forecast didn't show any sunshine marks. In fact, there were umbrellas slated for the afternoon. But Nikolai the organiser was determined that the show would go on.
"In mind of the current deteriorated state of Japan's forest industry, we've to stick our necks out and get this mountain into shape!"
No, no, that's not it. That isn't Nikolai's motivation at all.
Of course, I'm not one to attempt to see into the hearts of men, but I feel pretty confident in my analysis here. There is almost no relationship between "Not cancelled in event of rain" and "The current deteriorated state of Japan's forest industry." That much I know to be true.
"If it rains, what will we do about lunch?"
"Kuni-chan (Kuniko Aihara) says she's going to make yakisoba, so let's set up some chairs outside the Kaizen Center and eat there!"
Yakisoba grilled on a thick iron plate heated by a charcoal fire makes a Kansai-bred person like myself swallow hard with the mere thought, but Nikolai isn't that obsessed with food. That isn't what holds the appeal for him.
There are no young ladies scheduled to come help this month either…
Dear Nikolai, what is the powerful force pulling you here???
He just likes to get together.
After all, it's Sunday. To get together with old friends and meet some fresh new faces and have a little fun is all he wants to do.
If the forest improves a bit while they're at it, all the better.
It's that simple. That's how Green Valley rolls.
And, on the day itself.
There was hardly any rain at all.
Apparently down in Tokushima City it rained quite a bit, but up on Oawa Mountain there wasn't enough rain to hamper our work at all. We even saw the sun creep out from time to time.
"Now that these people have gotten together, they should be allowed to get to work on that mountain!"
That might have been part of it.
Anyway, it was great.
We had a fun Sunday.
In the afternoon, everyone came to ChanTak to clean up the yard for the live music performance scheduled for the coming Friday. The yard was completely transformed and I think the concert is going to be a real success now thanks to everyone's help.
I'm so grateful.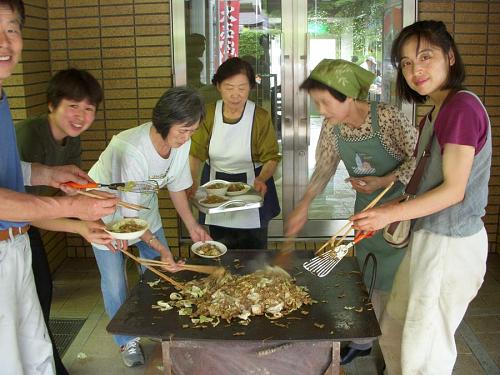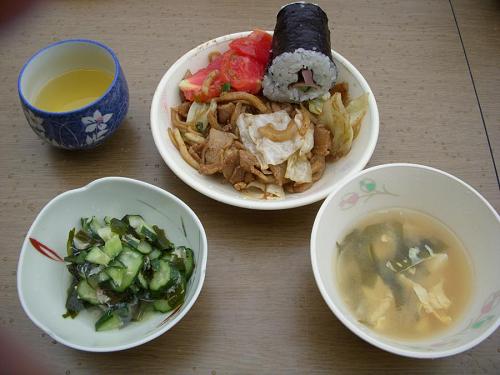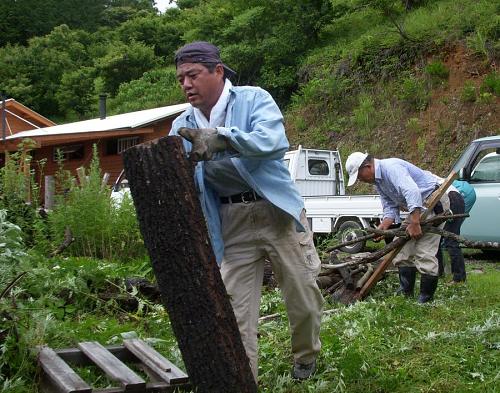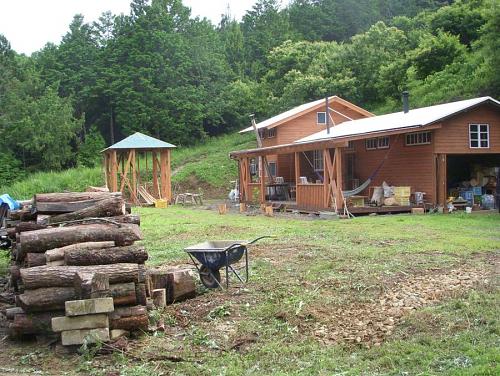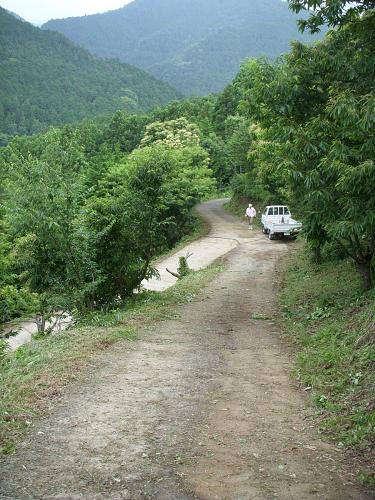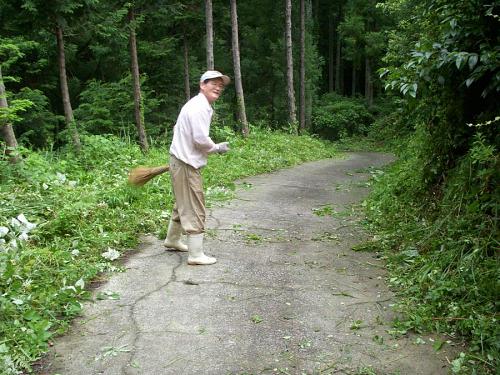 Next forestry management day is July 27, Sunday.
It's not really in return for everyone's help with the yard this month, but Team Chan Cafe will provide the food for lunch next month.

Chan
Articles by Chan
To comment
"Diary"Latest bulletin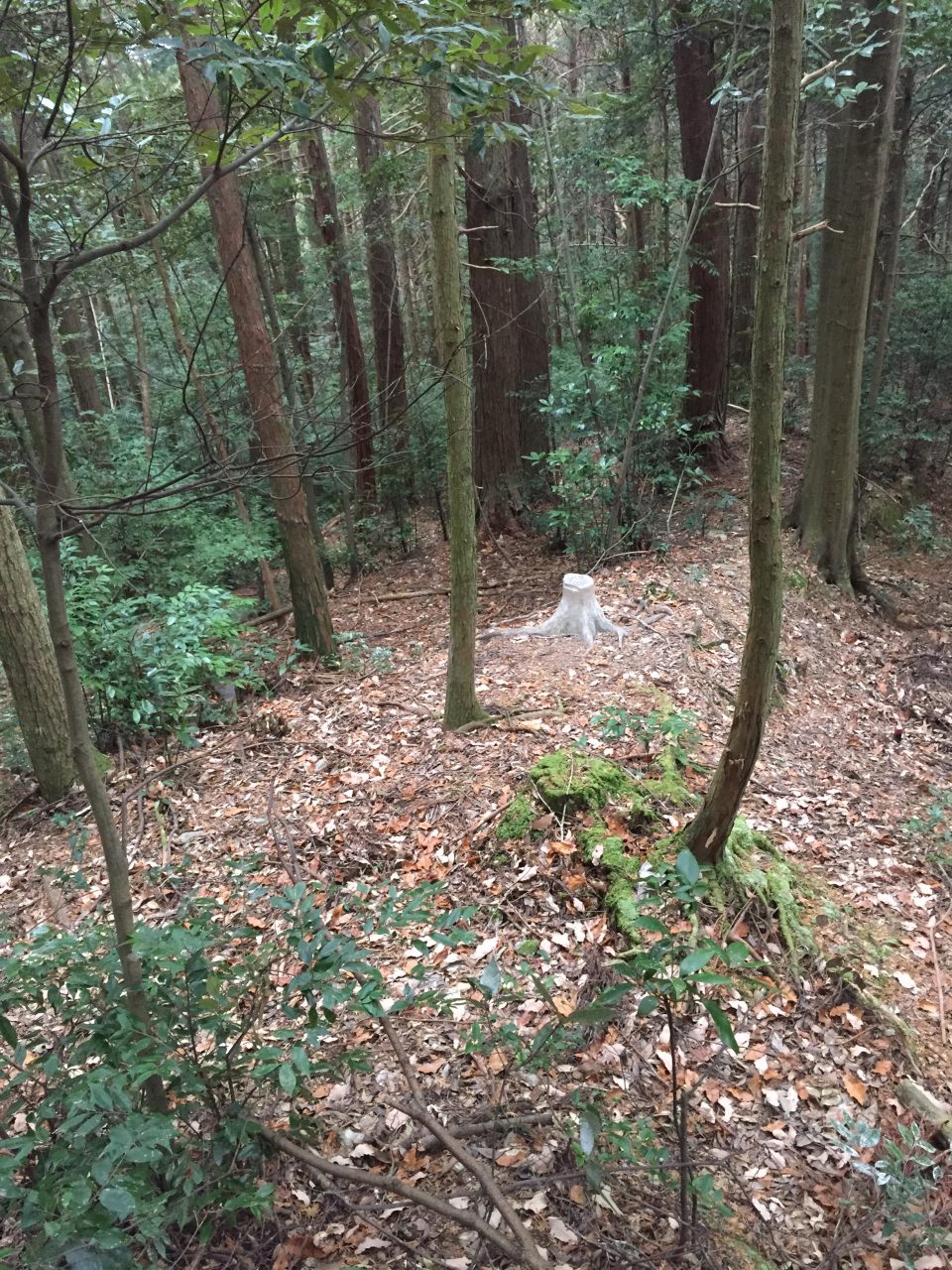 Diary2021/04/05 Diary2020/03/31 Diary2020/03/31
"Diary" archives