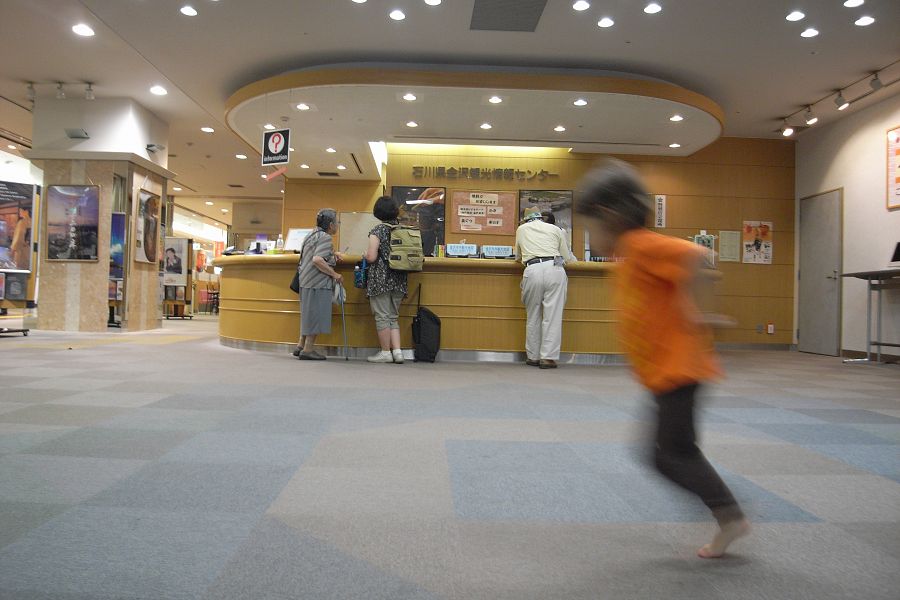 Sofie's Adventures: Kanazawa
Sofie's adventures keep getting further and further away from Kamiyama… this week we went to Kanazawa, in Ishikawa Prefecture. Kanazawa is on the Japan Sea, six hours drive from Tokushima on the expressway. Tsutomu had a weekend seminar to attend there for work and we got passage in his car as stowaways. Every time we stopped at a highway rest area for a pee break, Sofie wanted to know if we were in Kanazawa yet.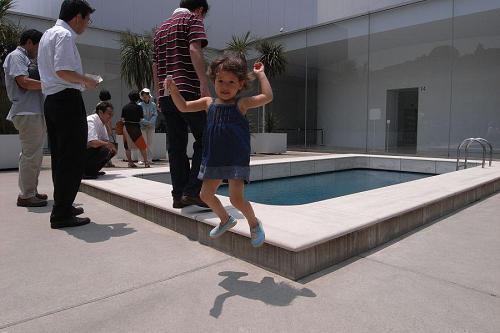 We left Tokushima on Friday night and got in at about 2am on Saturday morning. Once we woke up and got out the hotel door on Saturday, we made a beeline for the fabulous 21st Century Museum of Contemporary Art (PingMag has an interview with Shin Kurowasa about the museum). I was worried that the giant sculptures in the Ron Mueck exhibit would be scary for Sofie, but she loved them! Especially the giant baby. We also loved climbing around inside Ernesto Neto's giant, squishy, fragrant sculpture entitled BODY SPACE NAVE MIND, and we picked up some morning glory seeds which were on offer from Katsuhiko Hibino's Asatte Asagao Project to plant when we got home.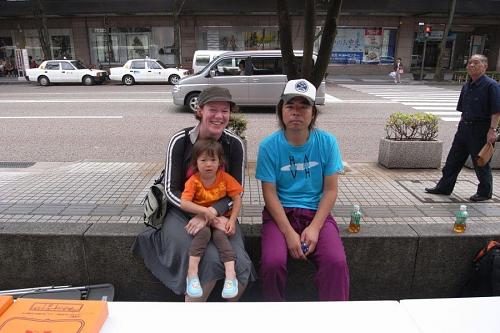 Of course, Sofie wanted to see if we could find Anpanman anywhere, so we took a little detour to the toy floor of a nearby department store.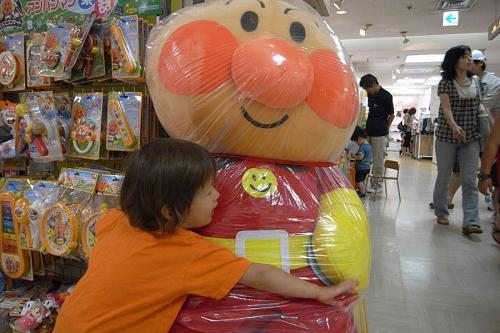 While in Kanazawa, I wanted to find a certain woodworking shop which had been profiled in an article I translated for PingMag Make, called Iwamoto Kiyoshi Shoten. They make trays, wall hangings, and hibachi braziers out of kiri (paulownia wood). I found the shop on Sunday with some help from the tourist information center people in Kanazawa Station, and Sofie made herself at home right away.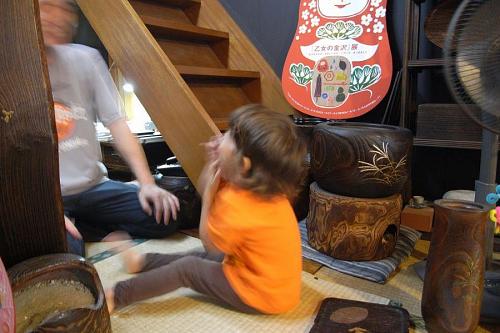 Mr. Iwamoto kindly took a photo of us in front of his shop.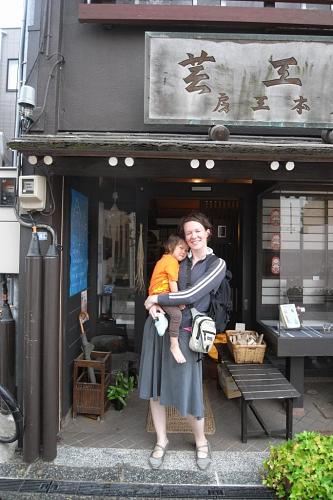 As we walked along the quiet street where the Iwamoto shop is located, we spotted a cafe with a pottery exhibition going on inside. Time for another coffee break! The shop is called Collabon. My coffee came on a wooden tray made by Iwamoto Shoten. I guess that's what good neighbors do for each other. Naturally, Sofie made friends with everyone here too. She played at drawing pictures and making origami with the creator of the pottery work, Ms Sato Suzuki, while I checked out all the original handmade goods for sale in the shop.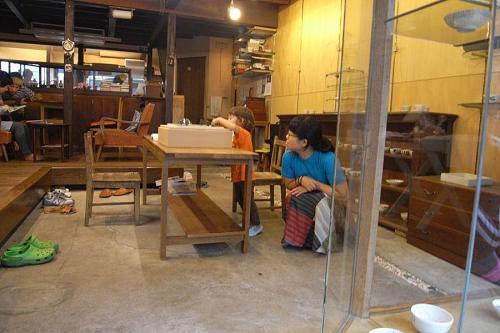 We made it back to our hotel just a few minutes after Tsutomu got back, and we all got in the car for our long drive back to Tokushima! We were gone for just two days, but it was a very inspiring and exciting trip!

Claire
Canadian living in Tokushima City. Translator, Interpreter, and Sofie's mom.
Articles by Claire
To comment
"Diary"Latest bulletin Diary2020/03/31 Diary2020/03/31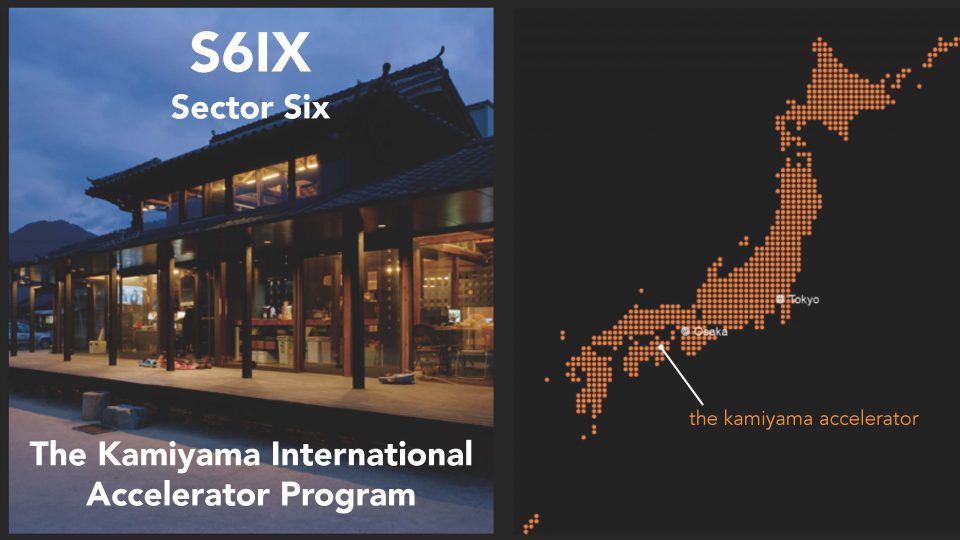 Diary2020/02/04
"Diary" archives