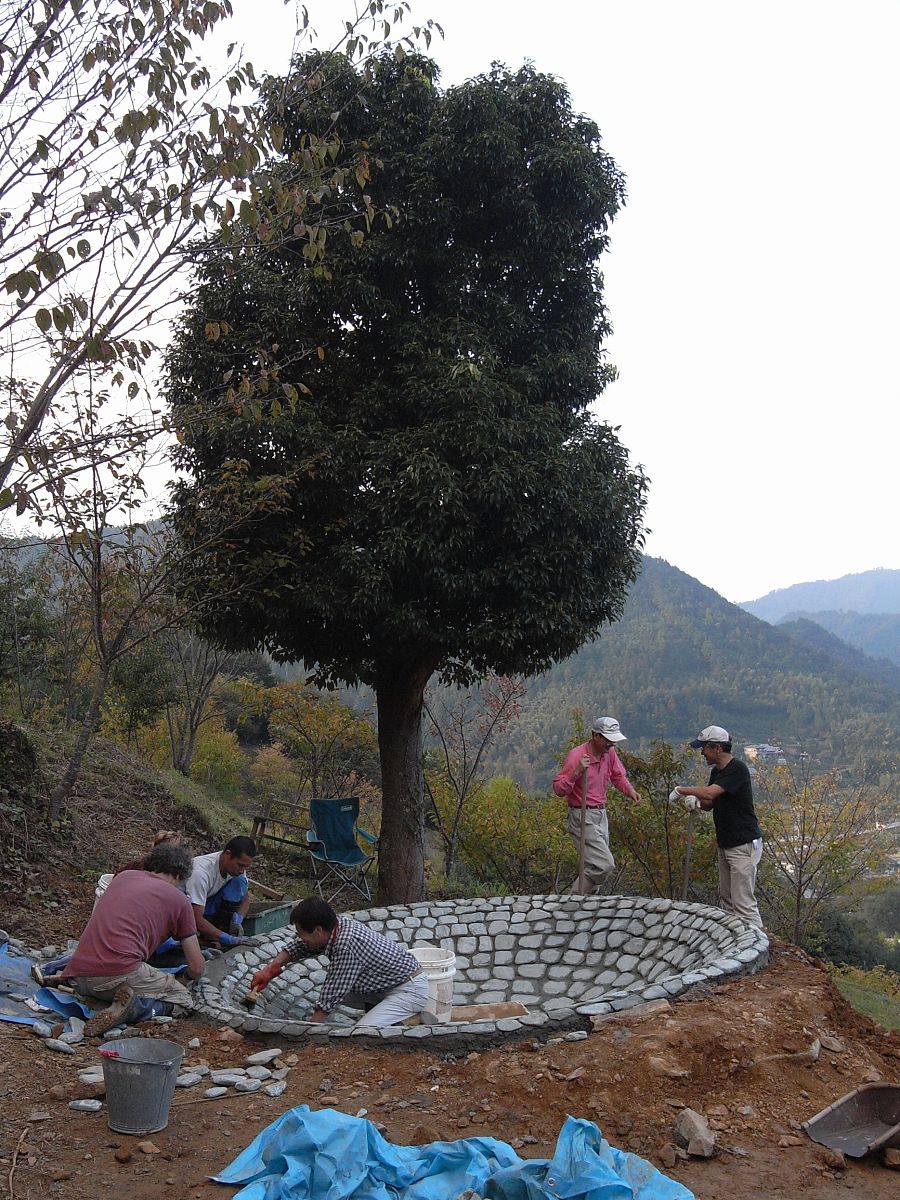 Sneaking a Taste at the Cinnamon Tree
I went to Kamiyama on Wednesday and wound up spending most of my time up at the cinnamon tree, taking pictures of people working on Karin's installation. Everyone is always referring to the place by the tree which stands beside her work. Apparently there used to be a lot more cinnamon trees around Kamiyama.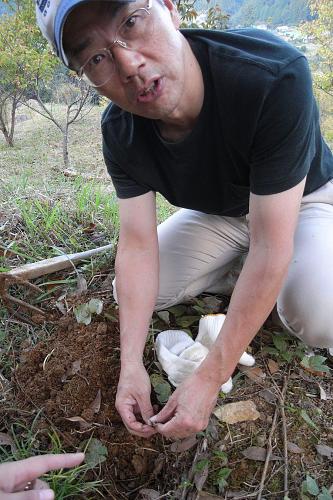 Mr. Ominami tells us that the children of Kamiyama always used to dig up the roots of cinnamon trees to chew on as a snack. And that's why there aren't so many cinnamon trees anymore! The kids dug up too many roots and killed the trees. I always thought it must be the bark of the cinnamon tree that is the most fragrant, but the roots are really spicy!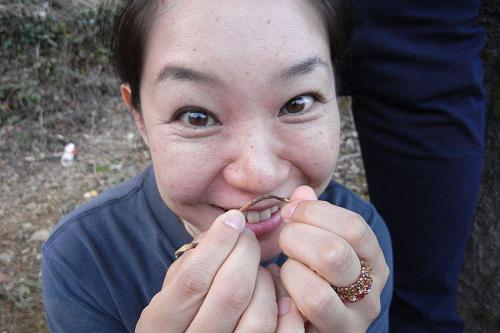 I'm afraid I wasn't much help on site. I mostly just took pictures and went on one run to the stone shop with Nikolai and Karin to pick out some more smaller stones for the outside edge.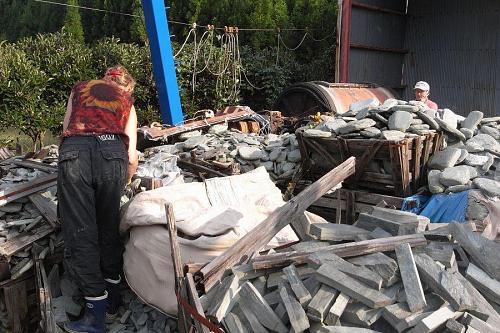 They say "many hands make light work" and in fact Pat told me that they had budgeted about a week to lay the stones but thanks to everyone's enthusiastic help it was all done in one day.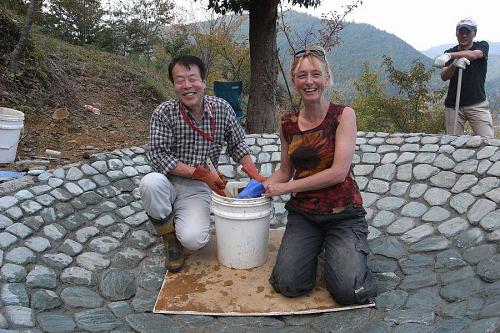 Karin told me that her father back in the Netherlands wants to see a picture of her Kamiyama "father" so I took this picture of her and Mr. Mori together inside the cup.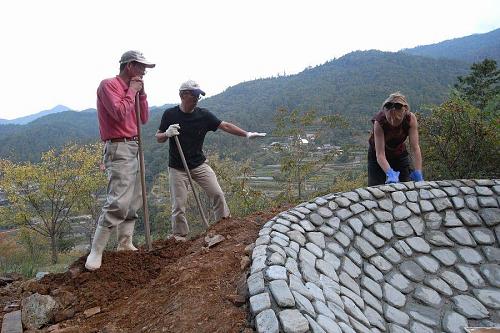 The next step is to dig away at the edge to expose the underside of the cup so that it juts out over the cliff. Everyone is curious to see what the cement on the underside will look like.
This Sunday (October 12) is the Open Atelier Day when visitors are free to come and visit the artists in their studios. Meet at Michi no Eki at 9:45 to go on a guided tour. For more information on the Open Atelier Day (or anything else) call the Kaizen Center at 088-676-1177 and ask for Keiko Kudo or send a message via our contact form.

Claire
Canadian living in Tokushima City. Translator, Interpreter, and Sofie's mom.
Articles by Claire
To comment
"Diary"Latest bulletin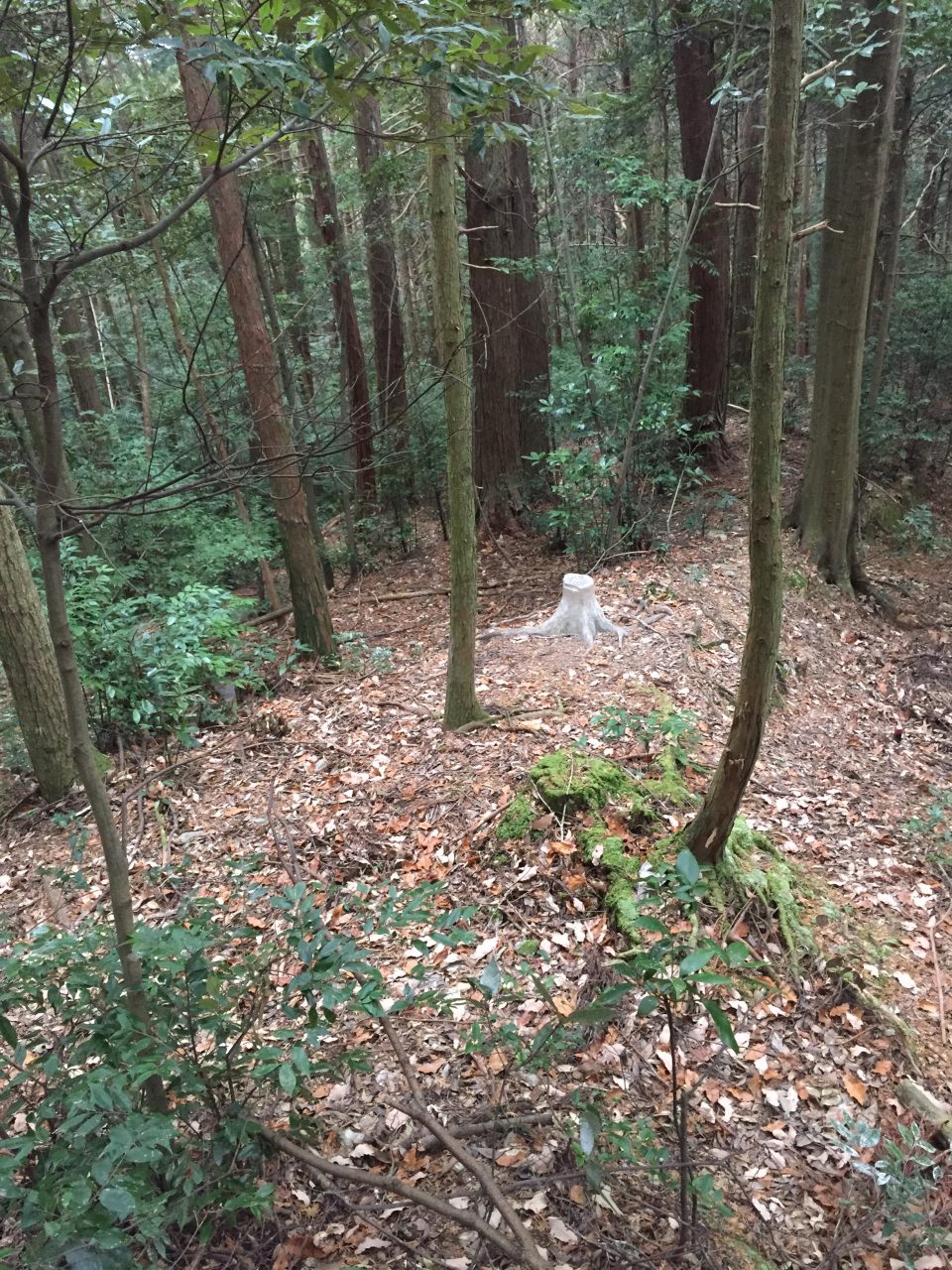 Diary2021/04/05 Diary2020/03/31 Diary2020/03/31
"Diary" archives