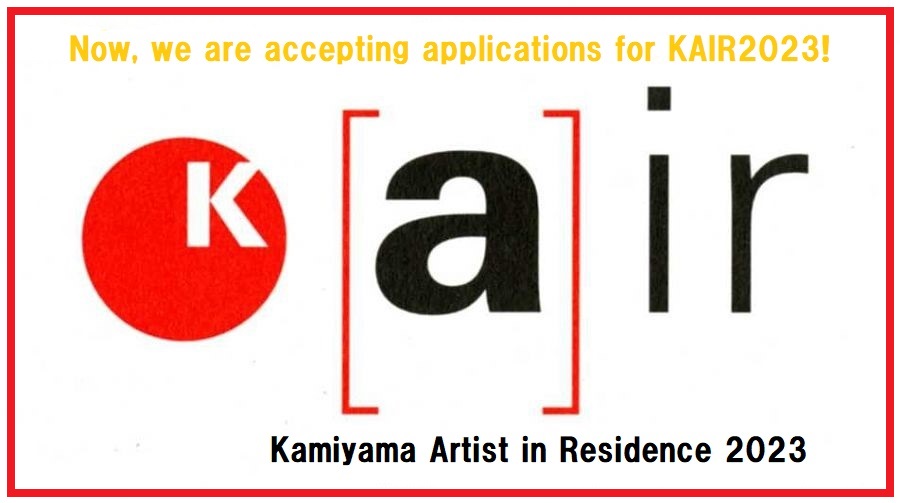 【KAIR2023】 Participation Guidlines : OPEN CALL
Now we are accepting applications for KAIR2023.
Please note that the deadline for application is on Feb 28, 2023 (Japan standard time).
Please check the URL below for detailed program guidelines, application procedures, and payment instructions.
→ KAIR2023 Guidelines Procedure Payment instructions [PDF]

→ KAIR2023 application form [word]
* I'm sorry that it seems that we're having trouble downloading the form[word] via google crome. Please try other browser to download or use google drive to download the form.
* KAIR2023 application form /google drive [download]
→ KAIR2023 application form [PDF]
→ Application FAQ
Please note that we will not be able to answer your questions in the last minutes close to the deadline of submission.
+ + + + + + + + + +
*Please see the PDF documents listed above for the detailed guidelines and procedure.
◎ PHILOSOPHY
◎ ORGANIZER
◎ PERIOD OF PROGRAM
◎ NUMBER OF INVITED ARTISTS
◎ APPLICATION REQUIREMENTS
◎ HOW TO APPLY
◎ SCREENING AND NOTIFICATION
◎ SCHEDULE
◎ ADMINISTRATION OFFICE
+ + + + + + + +
Creating "Global Kamiyama" is the main purpose behind the KAIR Project. Our hope is that the artists will produce works full of originality, influenced by the experience of spending time amidst the timeless nature of Kamiyama, deep in the Japanese countryside, and inspiration from interacting with the friendly local people. Through the works created by the artists as they come into contact with the tangible and intangible 'God's Mountain' (the meaning of 'Kamiyama'), we hope to be able to discover what impact 'encounters with the unknown' has upon the artists and the community itself.
+ + + + + + + +
Kamiyama Artist in Residence Committee (KAIR)

+ + + + + + + +
August 28- November 6, 2023
+ + + + + + + +
2-3 artists
+ + + + + + + +
To apply for the program, the applicant must:
a) be involved with painting, drawing, sculpture, installation, land art, or other art making. Grants are not made in the disciplines of production art.
b) be able to be independent and capable of working and living on one's own.
c) be able to produce at least of one piece of art and give a presentation about the work including display and withdrawal for oneself within the period.
d) understand the purpose of one's visit to KAIR, and be able to be present for over 4/5 of a period of the program.
e) be able to lead community life with other artists on the program and to communicate with local people including the exchange program.
f) be able to speak and understand English daily conversation.
g) be in good health.
h)The official period of stay is set from August 28 to November 6. It is possible to participate shorter period if you wish.
Please specify the dates of your stay on the application. You must stay a minimum of 40 days prior to the exhibition. The living allowance will be reduced in proportion.
​+ + + + + + + +
◎HOW TO APPLY
Applications are required to submit the documents listed to apply.kair@gmail.com by February 28, 2023. (24:00 JST)
Applicants are also asked to write the required documents in either Japanese or English.
→ KAIR2023 Guidelines Procedure Payment instructions [PDF]
→ KAIR2023 application form [word]
→ KAIR2023 application form [PDF]

+ + + + + + + +
The selection committee of KAIR will strictly screen all applicants. The result of selected artists will be announced on our website( http://www.in-kamiyama.jp/en/kair/ ) by May 31, 2023.
* The committee will not inform each applicant of any comments, reviews, or reasons concerning one's application.
+ + + + + + + +
Period of stay : 28 Aug. – 6 Nov.
Guidance : 28 Aug. – 31 Aug.
Open studio : 24 Sep.
Exhibition : 29 Oct. – 5 Nov., 11 &12 Nov.
Art Tour : 28 Oct.
School workshop : 11 Sep. – 6 Oct.
International Food Exchange: in September
* One or two workshops will be scheduled for each artist.
* Dates for schedules may change.
+ + + + + + + +
Kamiyama Artist-in-Residence Committee
[Address]132 Jinryo Aza Nakadu, Kamiyama-cho, Myozai-gun,
TOKUSHIMA Japan 771-3310
[TEL/FAX]+81-88-676-1178
[Email] kair(a)in-kamiyama.jp
[URL]http://www.in-kamiyama.jp/en/art/
http://www.in-kamiyama.jp/en/art/kair/ (Kamiyama Artist in Residence)
instagram https://www.instagram.com/kamiyama_air/

The result will be announced by May 31 on our website.

Art in kamiyama
Articles by Art in kamiyama
To comment
"Diary"Latest bulletin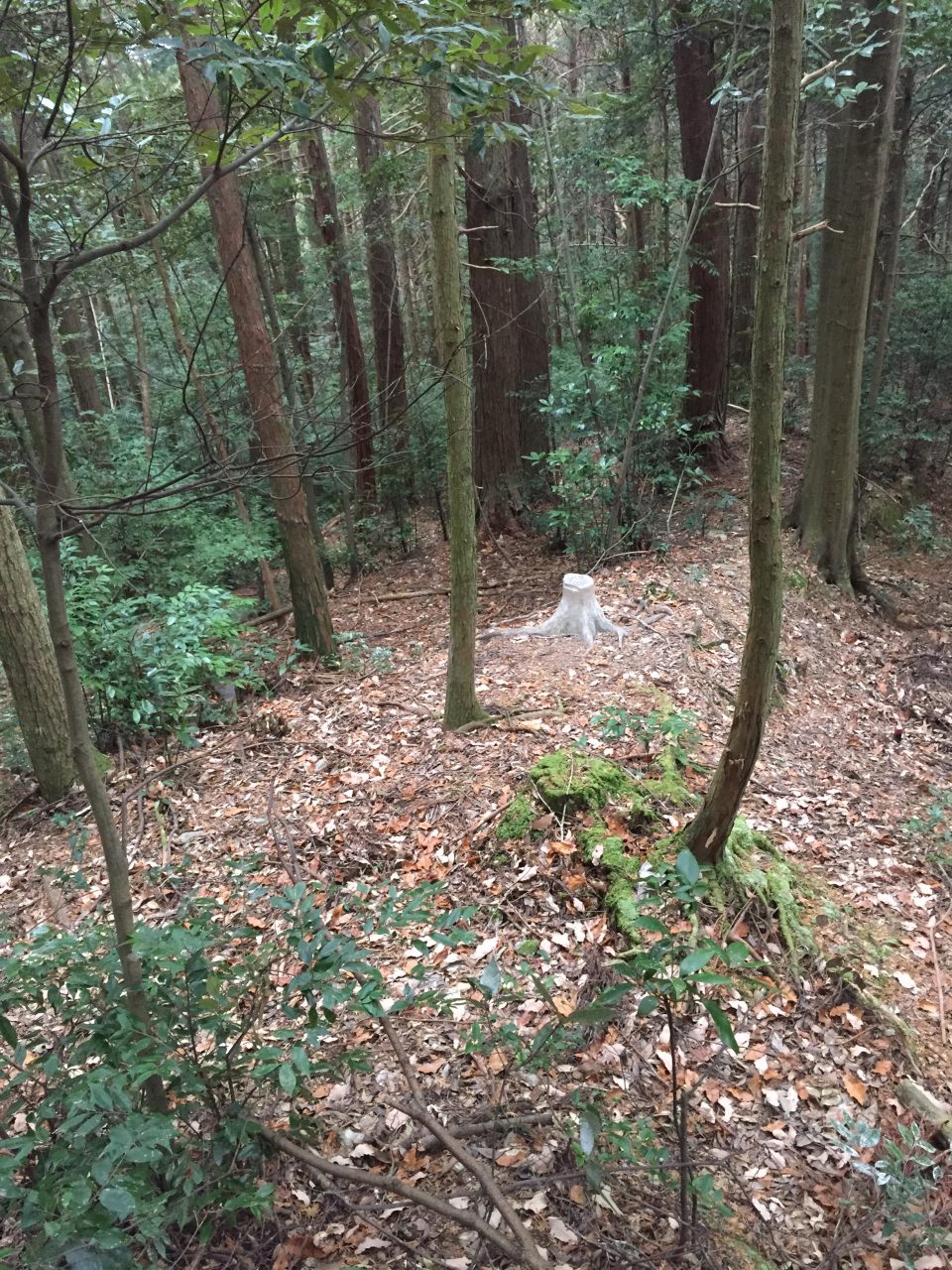 Diary2021/04/05 Diary2020/03/31 Diary2020/03/31
"Diary" archives