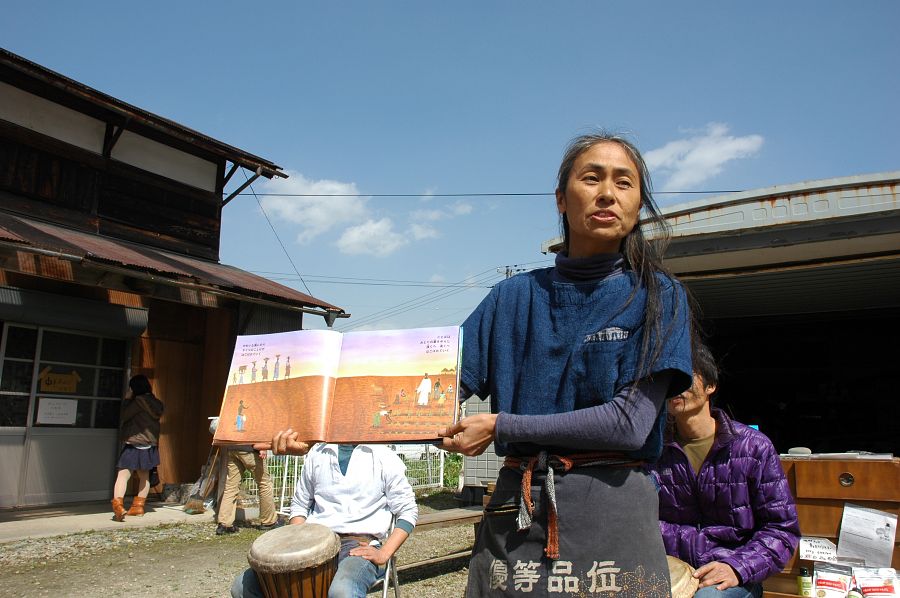 Snapshots from the Ka-Mi-Ya-Market
Sunday was the first ever Ka-Mi-Ya-Market! I was lucky to be able to make the trip up from the city with my parents-in-law and my daughter. As soon as we got there, the Miyagis from Rakuon Rakujitsu started a storytime session for kids! They told a story about drummers in Africa and played drums along with the story. After the story was over, they showed people how to play the drums.
Mutsumi had a table set up and she invited people to come and try drawing with crayons on black sandpaper. She holds art workshops for children, and has a variety of art supplies for the children to use, and one day a child started drawing on sandpaper, and that is how Mutsumi discovered this technique! She wanted to share it with everyone. We got our picture taken for the newspaper while trying this out.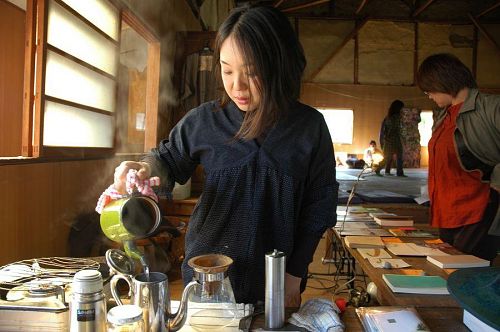 Aki Rika, KAIR 2008 participant, was on her way to Shodoshima to get her contribution for the Setouchi Art Festival ready, so she stopped by and opened a coffee shop inside Yorii-za for the market! She told me that she roasts her own coffee beans at home in her wok. She ground the beans in a little hand-grinder right before making each cup. She also had some books and magazines for sale that she brought from a space she is involved with in Tokyo called Roji to Hito. I really want to check that place out next time I'm in Tokyo!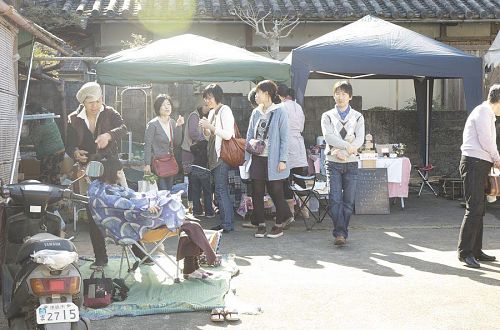 There was a good flow of visitors and lots of people had set up little shops. Minako brought some of her cream puffs and they sold out in about two minutes! When we got there at about 12:30, the pizza that Rakuon Rakujitsu was selling had already sold out, and the Uemoto bakery (scheduled to open their shop on April 1) had sold out of their bread long ago. Next time there is a Ka-Mi-Ya-Market, I think I will make some food to sell! Chalice had a bunch of her things for sale because she is moving away to go to grad school, and she said she was happy to have sold most of her stuff by 3:00 when I was getting ready to go. As I was talking to Chalice, I snapped this last picture of a girl cutting hair! She seems to be using a recycled part of a koi nobori carp flag as her apron! Too cool. I wish I had talked to her and found out her story. I hope I get a chance to meet her some other time.
I'll be sure to make a post when the date for the next market is decided!

Claire
Canadian living in Tokushima City. Translator, Interpreter, and Sofie's mom.
Articles by Claire
To comment
"Diary"Latest bulletin Diary2020/03/31 Diary2020/03/31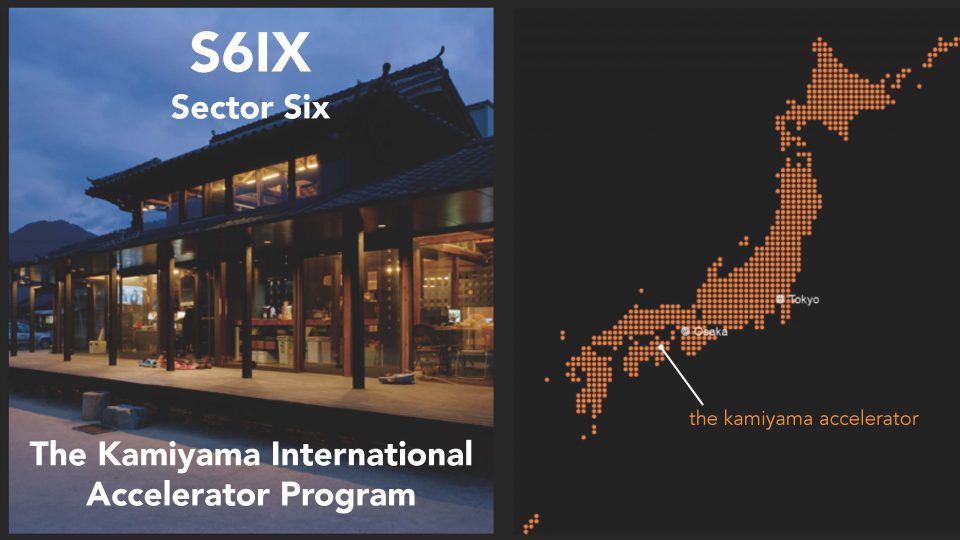 Diary2020/02/04
"Diary" archives