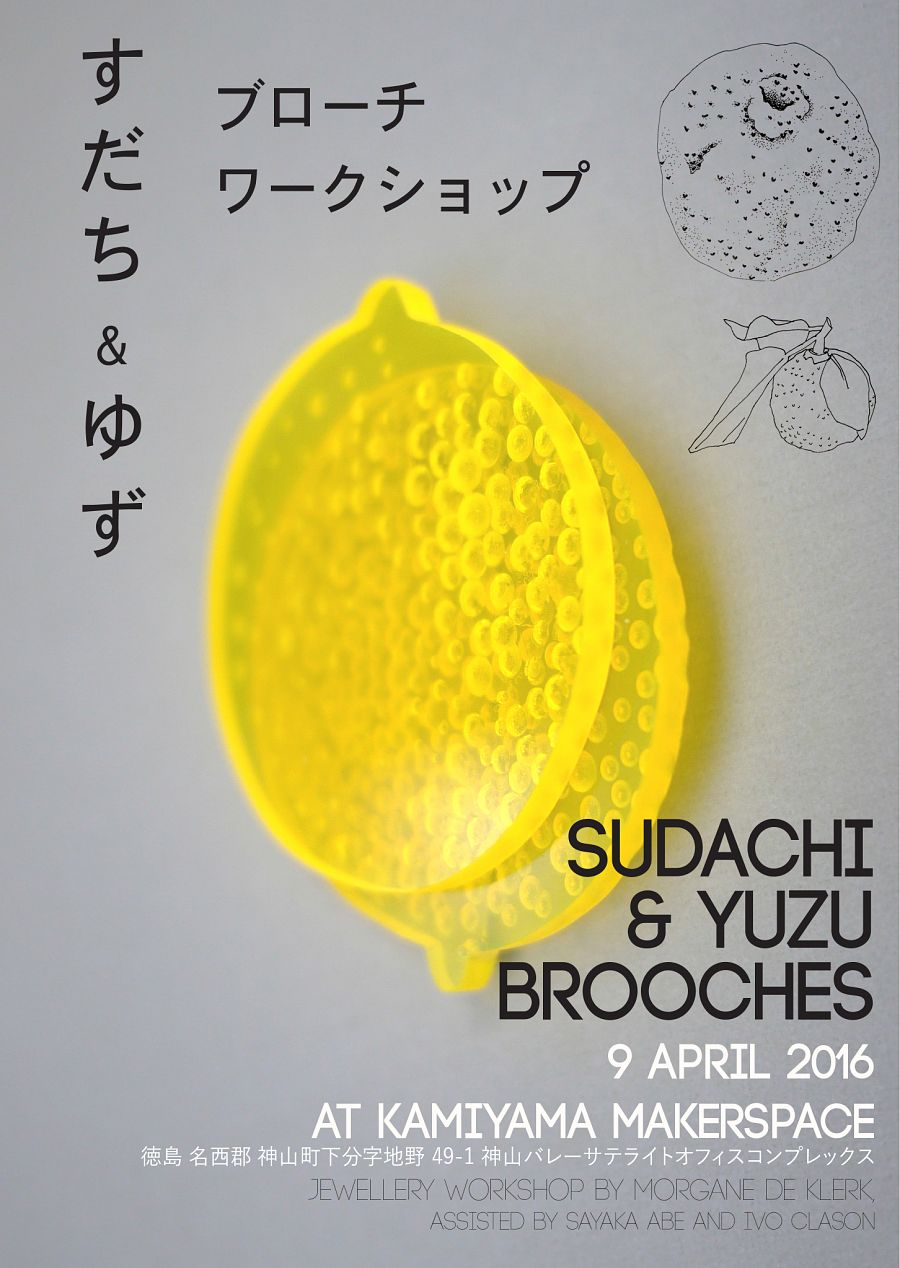 Yuzu Sudachi Workshop by Morgane De Klerk & Ivo Clason
Morgane De Klerk & Ivo Clason is the visiting artist for KAIR – Bed&Studio program from 2016.3.20 – 2016.4.20.
While their stay, they offer the workshop at Kamiyama's new working space – Kamiyama Makerspace.
【When】2016/4/9/(Sat)9:00~12:00
【Where】Kamiyama Office satellite complex
【instructor】Morgane De Klerk、Ivo Clason
【fee】2,000yen
【Contact】Kamiyama Artist in Residence
TEL: 088-676-1177
Email:info.gvi(a)gmail.com
*(a)→@
+ + + + + + + + + + + + + + + + + + +
Morgane de Klerk / Ivo Clason
Morgane de Klerk is a French/Dutch jewellery artist based in Amsterdam. She is continuously in search for materials to transform, aiming to give them new textures, form and materiality.Her work re-interprets the stereotypes of adornments and status through an experimental approach on materials, sounds and colours.Her works are to be found on morganedeklerk.com and webshop zygomatique.bigcartel.com. Together with architect Ivo Clason (NL), they are making a research on wood during their stay in Kamiyama. Morgane specialises in the relation to the body, for her costume project "Dance Like a Tree" and Ivo focuses on the relation to space – he will notably design a new furniture for KMS.

Art in Kamiyama
Articles by Art in Kamiyama
To comment
"Event"Latest bulletin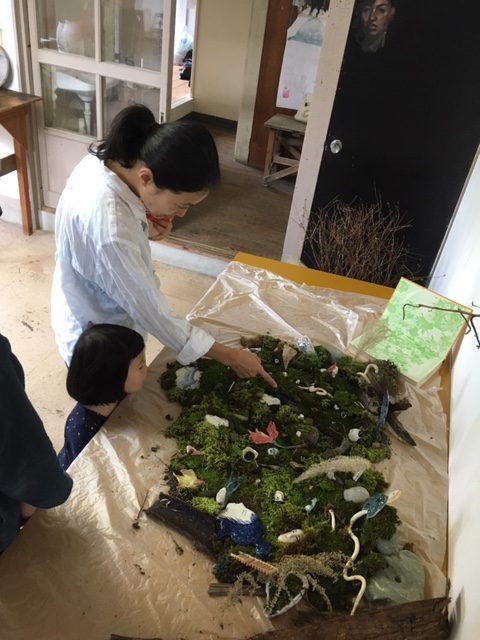 Event2019/09/01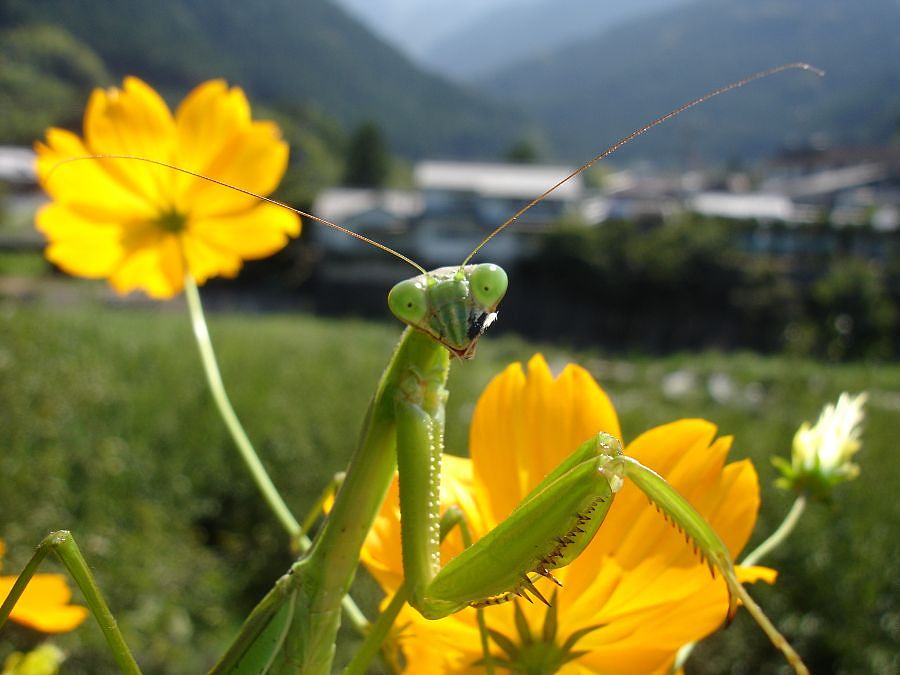 Event2019/07/26
"Event" archives