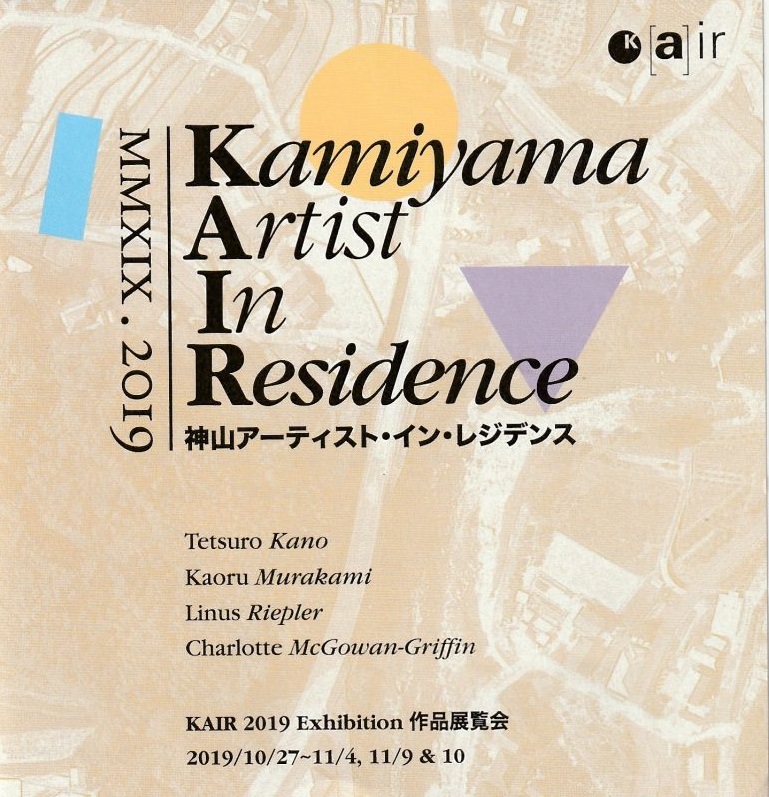 Kamiyama Artist in Residence 2019
We are happy to announce that Linus Riepler(Austria), Tetsuro Kano(Japan) and Kaoru Murakami(Japan) are selected for KAIR 2019 program. They will begin the 9-week residency from September. During their stay, each artist will produce work and participate in various exchange programs such as school workshops and open studio day.
This year Charlotte McGowan-Griffin(KAIR2004) is coming back as a return artist! She will stay and work for one month in September.
■About Artists
■Events Schedule [NEW] Open studio reschedueled for Saturday 28th Sep
■Related Articles
---
Linus Riepler (Austria)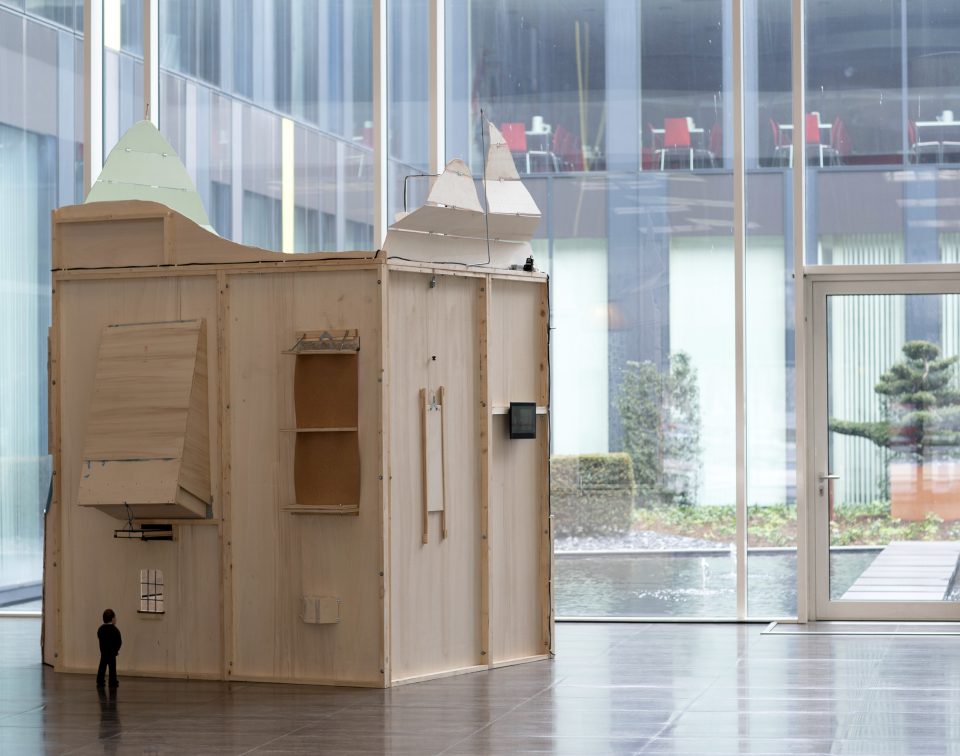 In his artistic practice, Linus Riepler works on methods to engage the viewer. His subjects are the perception of space and how a narration can influence a spatial setting. He creates worlds that the viewer can enter. Sometimes they become room filling installations, other times they appear as dioramas inside small display boxes. Part of his methodology is experimentation with different ways of storytelling, but in every case the story stays fragmented.
A touch of entertainment is inherent in his works, making them a kind of walk-in show. Riepler's sculptures and installations are interactive, but mostly analogue. They use pulley systems, ropes, winches and other simple mechanics, plus some basic electric components connected to them. More recent work incorporates sound, light and video. Some projects translate new technologies into his analogue language by referencing themes such as Star Trek's holodeck or virtual reality.
Many works have their origin in personal memories. This can be a memory of a certain place, an object or a situation. Each work begins with the reconstruction of a mentioned place or event. Soon real life memories get combined with completely imaginary inventions and grow into something fictional.
Linus Riepler website

---
Tetsuro Kano (Japan)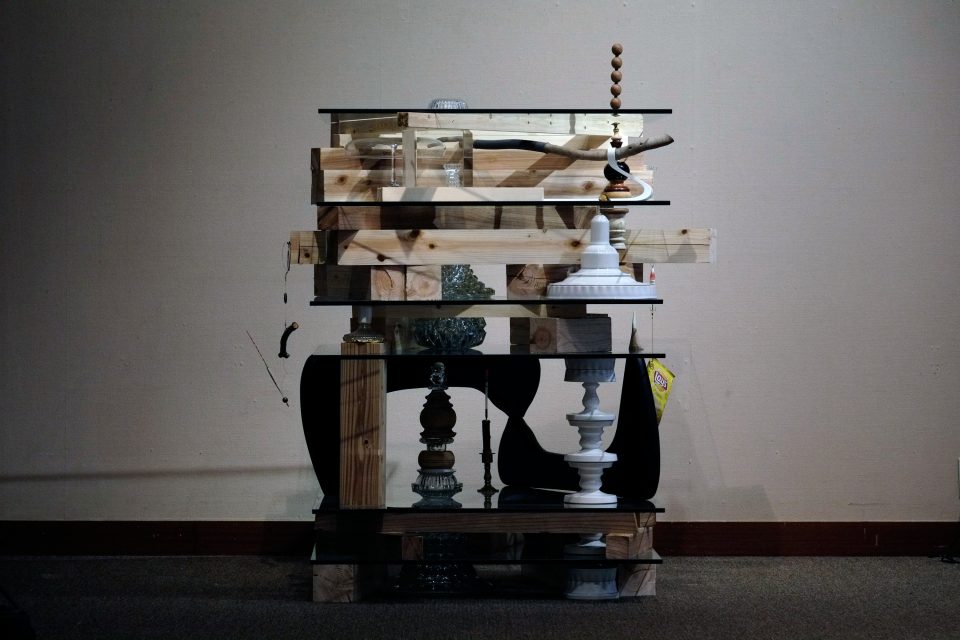 Born 1980, Miyagi. Kano holds a bachelor's degree from the Department of Environmental Design/City Environmental at Tokyo Zokei University (2005), and a master's degreee in Fine Art from Tokyo Zokei University (2007). Tetsuro Kano has been creating new "landscapes" by combining ready made objects and plants such as seeds and fruits. In the installation series called Naturplan that he has been working on since 2009, uncontrollable elements such as birds are sometimes thrown into the exhibition space. In his world, objects and space deviate from their original purposes and meanings, and thus our sense of value and recognition are suspended. Kano's works evoke perceptive potential that we are usually not aware of, as well as an imagination of multiple worlds, which human beings cannot entirely control.
Tetsuro Kano website

---
Kaoru Murakami (Japan)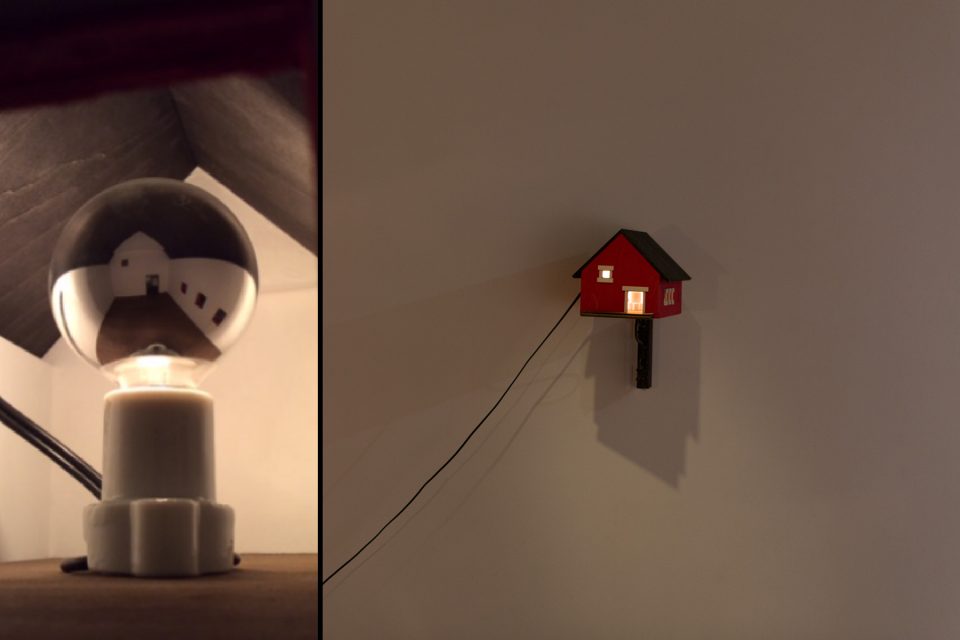 Through her studies in copper printing at Tama Art University, Murakami began to take an interest in layered structure, and developed this into a practice of creating solid models with multi-layered properties. By adding simple operations to ordinary objects, and changing and developing ordinary actions, she aims to explore the intimate feelings that people have towards objects, while at the same time upending that familiarity. She turns this into an act of examining misaligned perception, discrepancies, misunderstandings, and assumptions that happen between cultures through her objects and installations. For her, this behavior is an extension of the act of exploring how she perceives and comprehends her surroundings. The use of simple mechanics and light is an important component of her work as a non-destructive influence on things.
Kaoru Murakami website
---
Charlotte McGowan-Griffin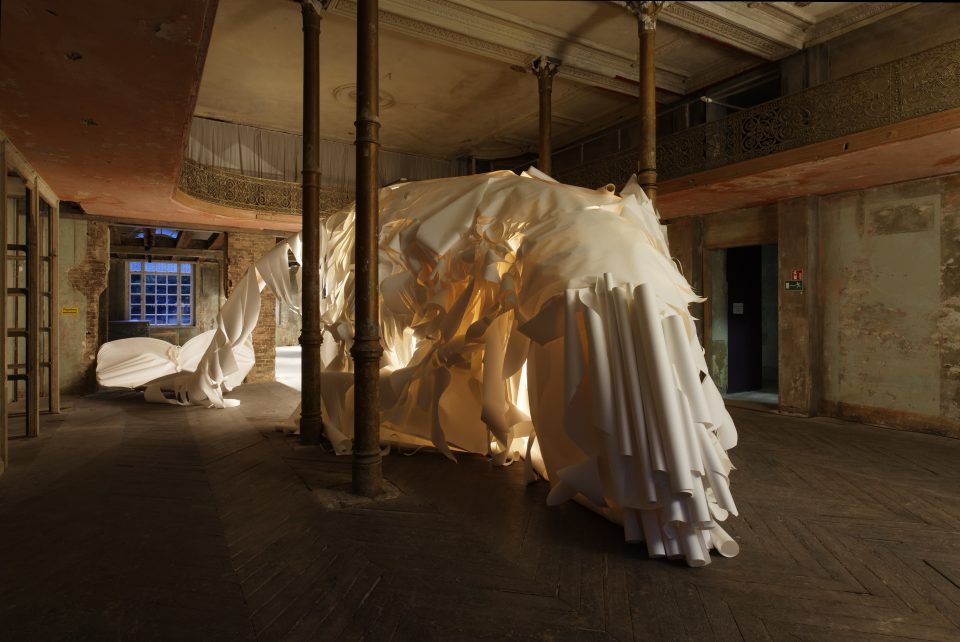 London-born artist and filmmaker Charlotte MCGOWAN-GRIFFIN studied Fine Art at Goldsmiths' College, London, and 16mm filmmaking at AFECT.
Her practice encompasses paper-based installations, sculptures and graphic works and experimental film. Paper itself features not only as plastic medium, but as communicator or symbol of knowledge, ideas, exchange and value. Her installation works are often repurposed to specific spaces and sites, even conceived as sites for the performative works of others – from hip hop dance to solo percussion, poetry to butoh dance – created or curated by other artists in response to her own work and ideas.
Based in Berlin since 2005, Charlotte has been the recipient of numerous grants and scholarships including a UNESCO-Aschberg fellowship (Sanskriti Kendra, Delhi) in 2003 and a Pollock-Krasner Award in 2011, and was nominated for the Herbert Zapp Award for Young Art in 2012. She has appeared in institutional shows at e.g. Hamburger Kunsthalle, Museum Bellerive (Zurich) and Armory Center (Pasadena), and held recent solo projects at galleries and project spaces in Berlin, Frankfurt and Beijing.
In 2016-17, she wrote, produced and directed the experimental short FOLIE CIRCULAIRE, featuring Anne Tismer with narration by Alexandra Stewart. It appeared in the Short Film Corner at Cannes and screened in competition at the Tehran International Film Festival in 2018.
Charlotte McGowan-Griffin Website

---
■Event Schedule
Period of stay | 29th August – 6th November
・Open studio | Saturday 28th September
・Art Tour | Sunday 27th October
・Exhibition | Sunday 27th October – Monday 4th November (Public holiday)
※Further details will be announced later. Please check our website for updated information.

Art in kamiyama
Articles by Art in kamiyama
To comment
"Diary"Latest bulletin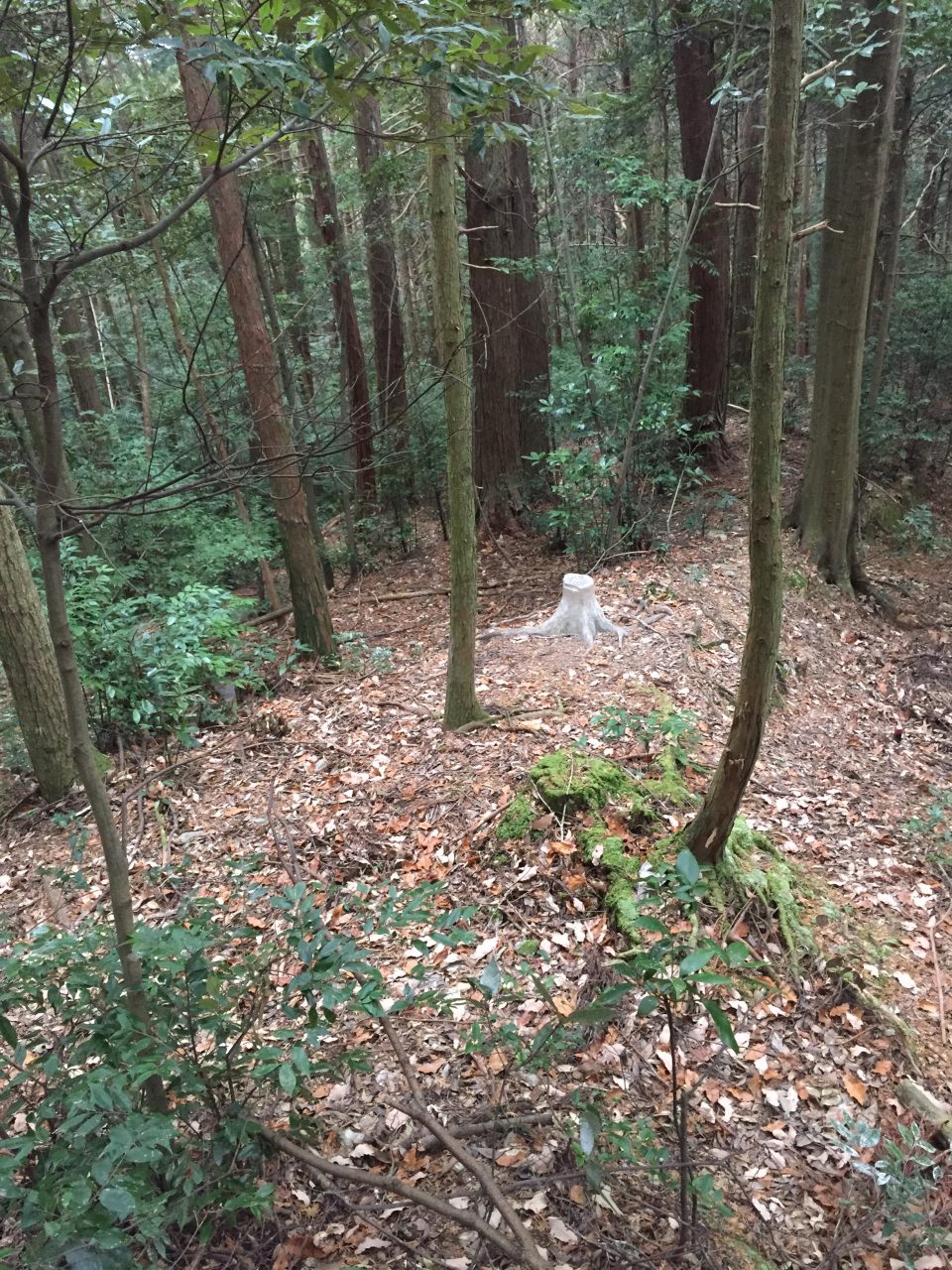 Diary2021/04/05 Diary2020/03/31 Diary2020/03/31
"Diary" archives