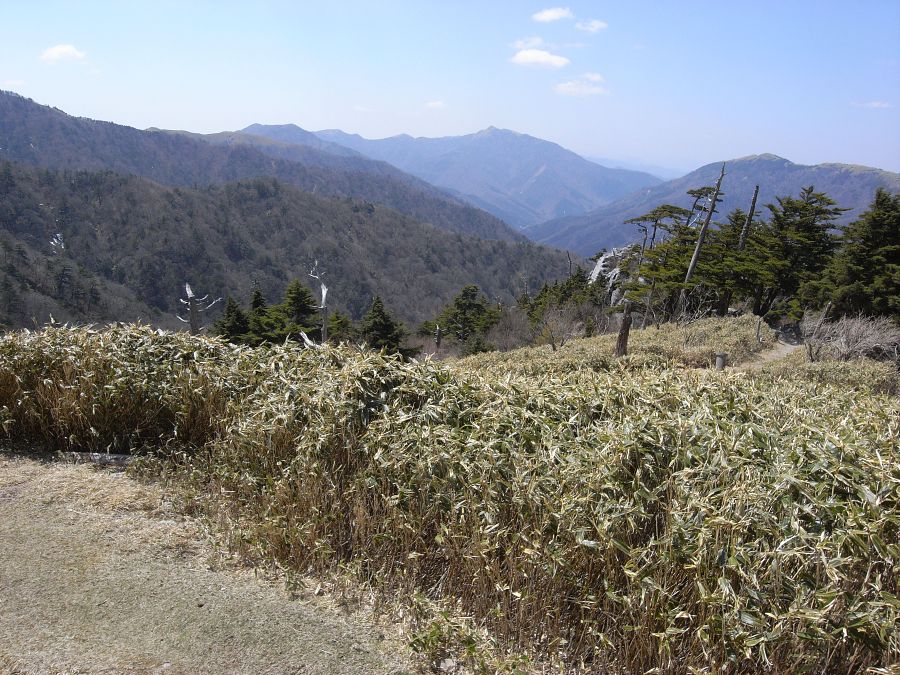 Tsurugi Mountain Hop
Last Friday, I went on an adventure with Mutsumi, Kyoko, and Taiyo.  We all piled into the best car in the world (Subaru Vivio EL Special) and drove off to Tsurugi-san.  The weather was just right in Kamiyama but we had no idea what would be in store for us on the top of the mountain…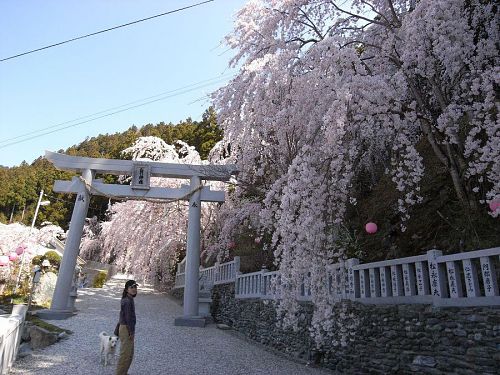 On the way we happened upon Kawai Togei.  It was so beautiful that we had to stop and take a look around.  There were shidarezakura everywhere!  They were all in full bloom.  Usually you can't smell cherry blossoms, but there were so many trees there, that you could catch the aroma once in a while.  We walked around and marveled at the blooming paradise and were able to see our objective in the far distance – Tsurugi-San!  Before getting all in the car, Kyoko bought us some delicious dango from a nice smiling lady.  We ate all the dango in about 2 minutes.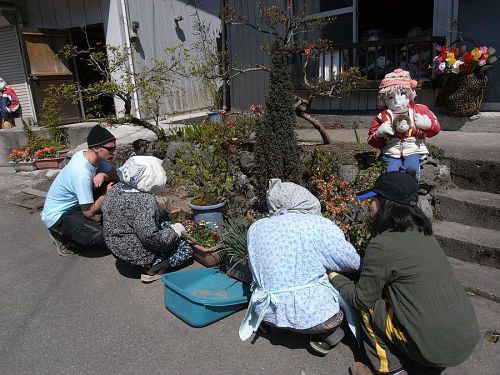 On route 438 we saw still more cherry blossoms on the way.   Then we happened by a village of people but we saw that no one was moving.  Everyone was made from fabric.  There were people sitting and waiting for the bus, a guy working on a car, two old ladies were planting flowers, and a teenager was using a cell phone.  It was a weird feeling being around all these "pillow people."  We tried to communicate with them but they weren't very talkative, so we went on down the road.
On the mountain road leading to Tsurgi's parking lot, Mutsumi and Kyoko kept falling asleep.  But I could see Taiyo was wide awake and smiling.  He became especially alert when we saw a tanuki jog down the road.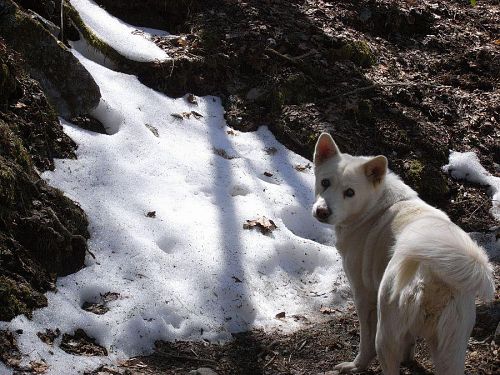 We finally made it to the parking lot.  We ate some delicious soba and were up the trail.  It was surprisingly warm and not windy at all.  It was the first time I had been up there when there was no wind.  The trail still had some snow and ice that was melting, which made it turn into a cookie dough ice-cream consistency.  Some jerks kept throwing snowballs at Kyoko and Mutsumi.  I never saw who it was.  They must had been well hidden in the forest.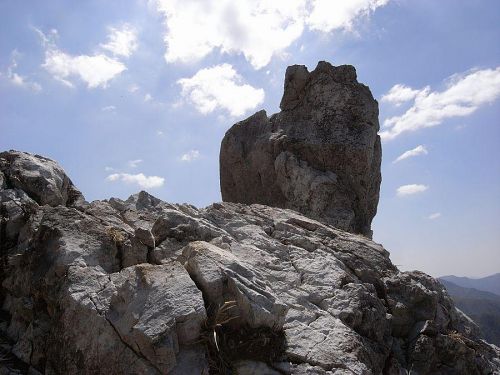 The views were incredible!  We could see tall peaks in the distance and big billowing clouds dancing above.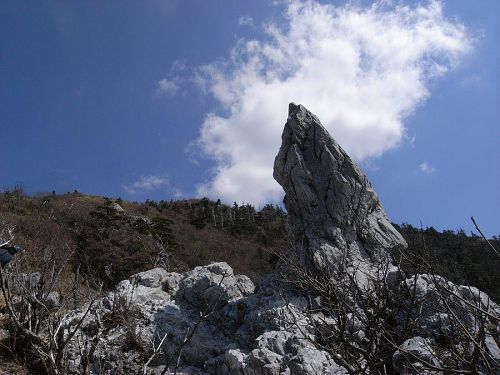 Continuing up the trail we came to a really special spot.  There were large interesting rock formations.  It was so quiet up there.  There was no one else around.  All we could hear was the Japanese Nightingale and Taiyo breathing.  It seemed like another world.
Finally, after climbing up some more ice and snow, we made it up to the top.  We walked on the board walk as Taiyo was swimming through the sea of thick grass that covers the top of the peak.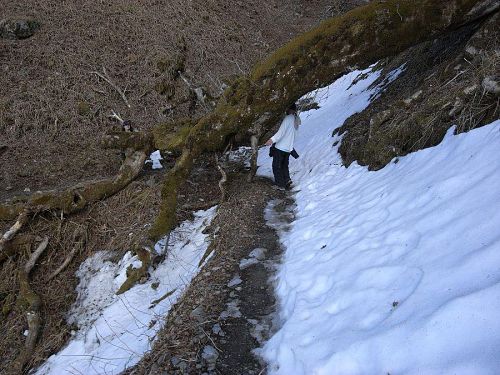 Fairly close by, we could see another peak in the distance.  We decided to climb across the ridge to check it out.  The hike was nice and steady for a while and then became really steep as we reached the top.  This gave us a great view of Tsurugi-San and also a large valley and other surrounding peaks.  We had some snacks, took a rest enjoying the view in the afternoon sunlight, and reluctantly decided to head back.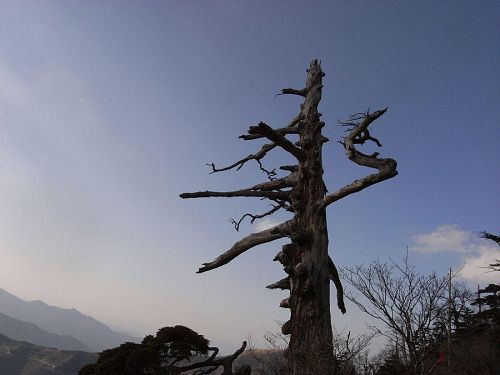 We took a different more gradual trail back down that offered more views of the mountains and took us past huge wind swept trees and beautiful white stones.  As the trail descended, we came to a natural spring and filled up our water bottles.  This was some of the best water I had ever tasted!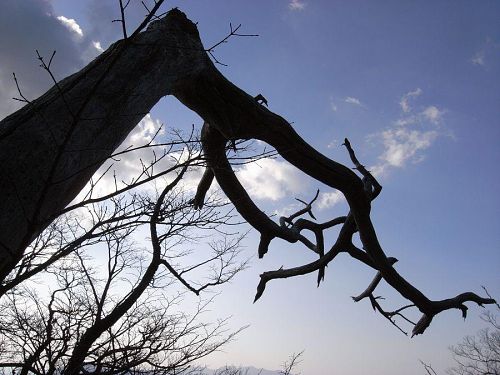 Reaching another great view we took a rest and enjoyed the peace and quiet.  We could hear deer and Japanese Nightingales talking back and forth.
Reaching the bottom, we got back into my Subaru Vivio and headed back home to Kamiyama.  We ate delicious curry senbei on the way, feeling tired yet satisfied.

Joe
Articles by Joe
To comment
"Diary"Latest bulletin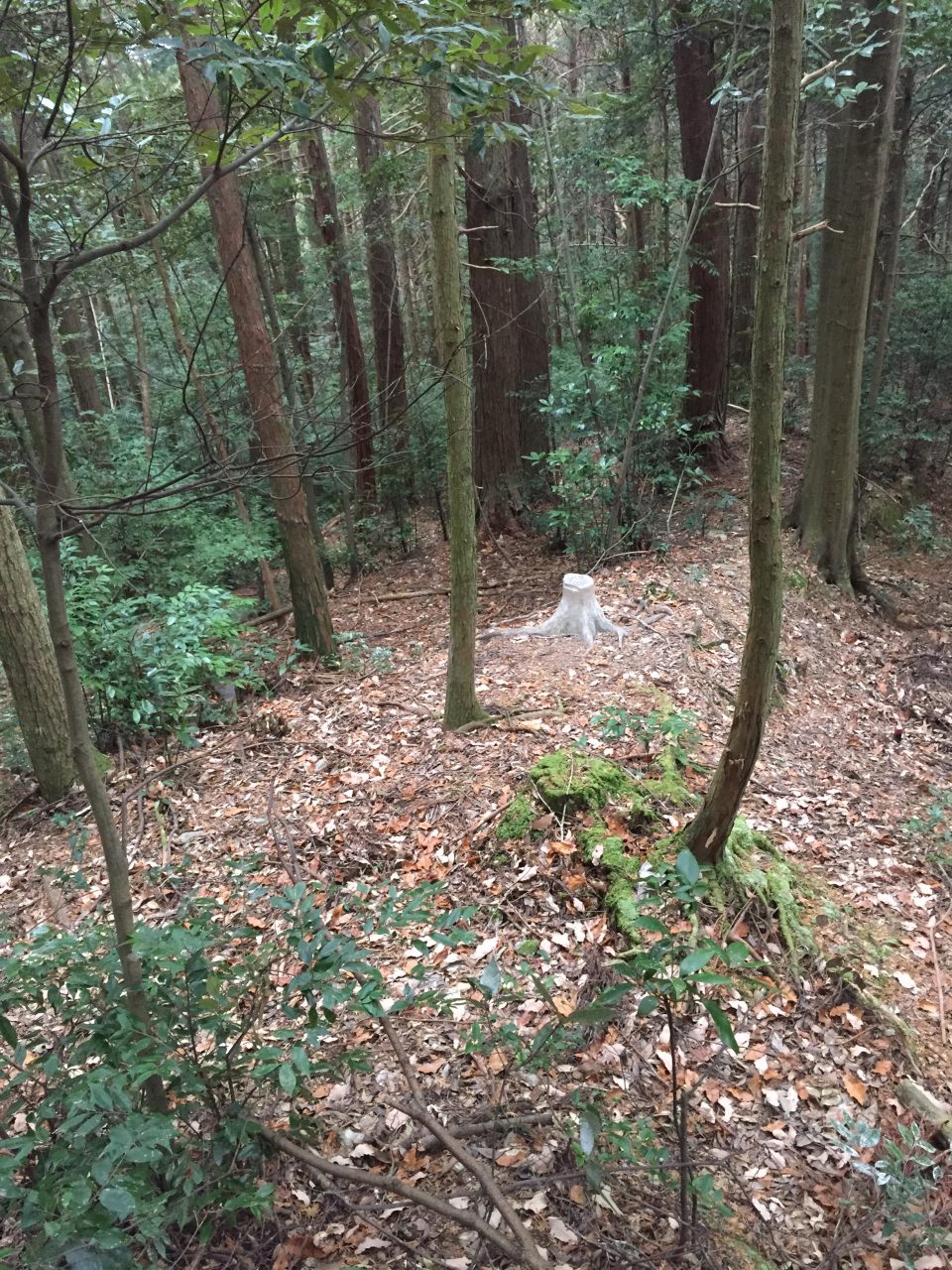 Diary2021/04/05 Diary2020/03/31 Diary2020/03/31
"Diary" archives