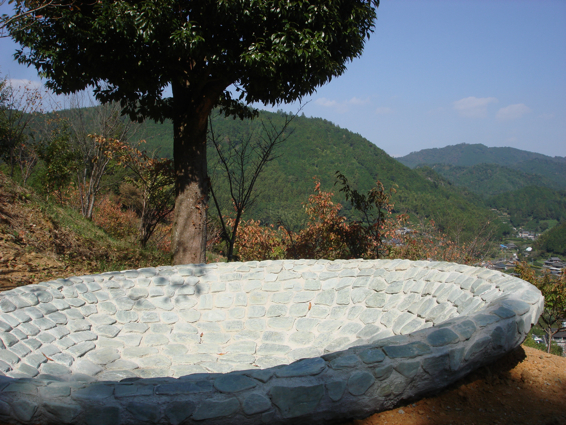 All the works together
Today it is the last day of the exhibition.
It is a bit cold and rainy, but at all the exhibition sites I meet other visitors.
For everybody who missed it, I have put all my Kamiyama works together on this page.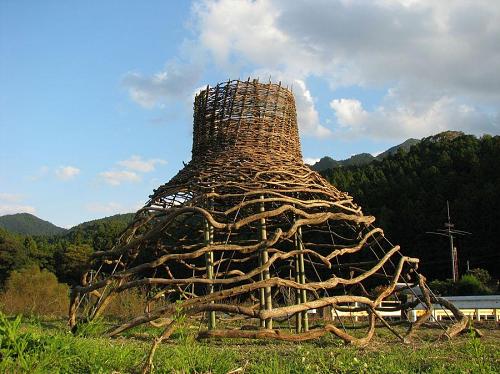 Moon dome
The moon dome has a Kamiyama green stone in the middle, with a full moon carved in it. If you lay down with your head in the circle, the moon dome is your private observatory of the clouds, the stars and the moon.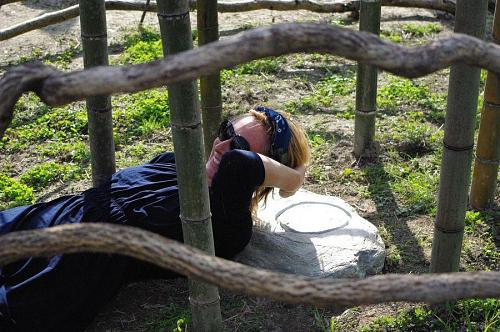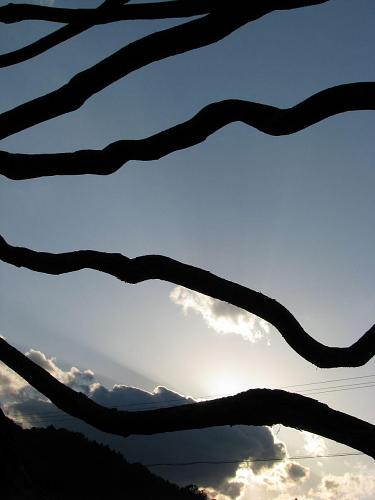 Being there
Kazura installation at the Hachiman shrine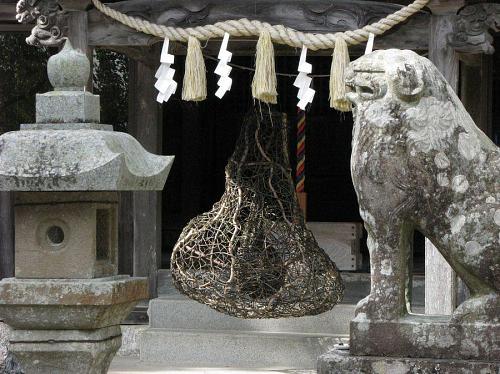 The Hachiman shrine is the habitat of a male Shinto god. Once a year he meets with the female god of Oawayama shrine. Their story of the secret of life inspired me to weave liana structures referring to fertility and life energy.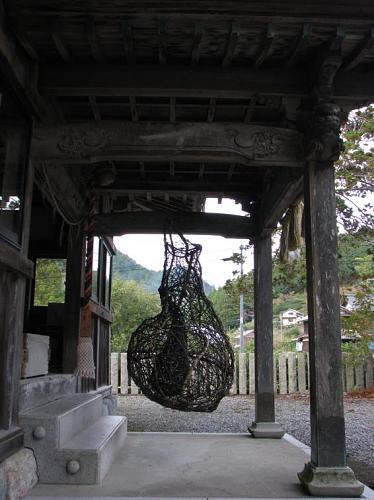 Upon entering the small wooden shrine the second object in the very center catches the eye, with the golden hearts dancing in the light.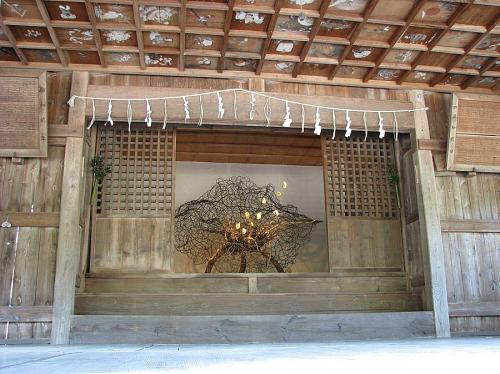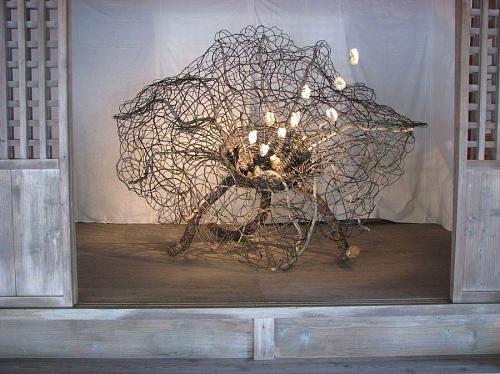 The golden hearts are the imprints of the hands of Kamiyama Higashi highschool students expressing their life energy.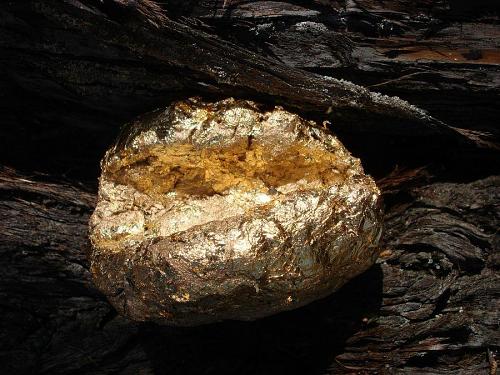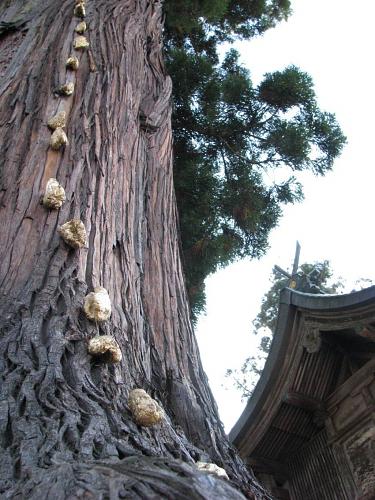 As it is in heaven
Upon the slope of the Oawayama mountain this bowl of Kamiyama green stone sticks out of the red earth. The craquele furnishing symbolizes the little pieces of wisdom we gather during our lifetime.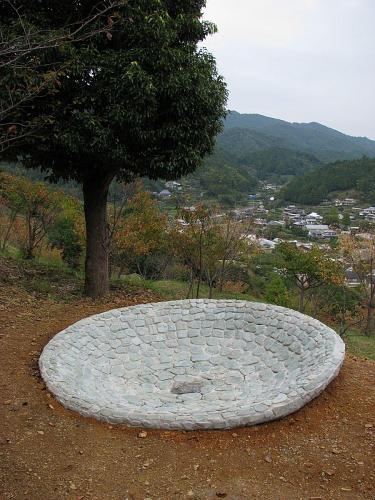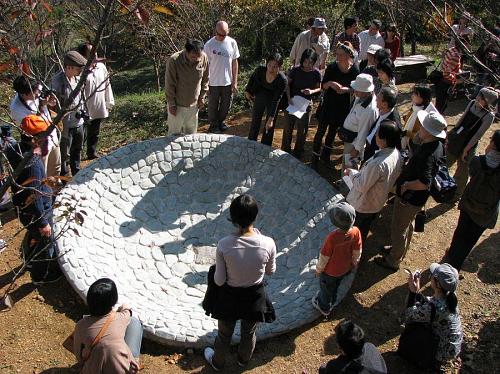 Karin
KAIR2008 Artist
Articles by Karin
To comment
"Diary"Latest bulletin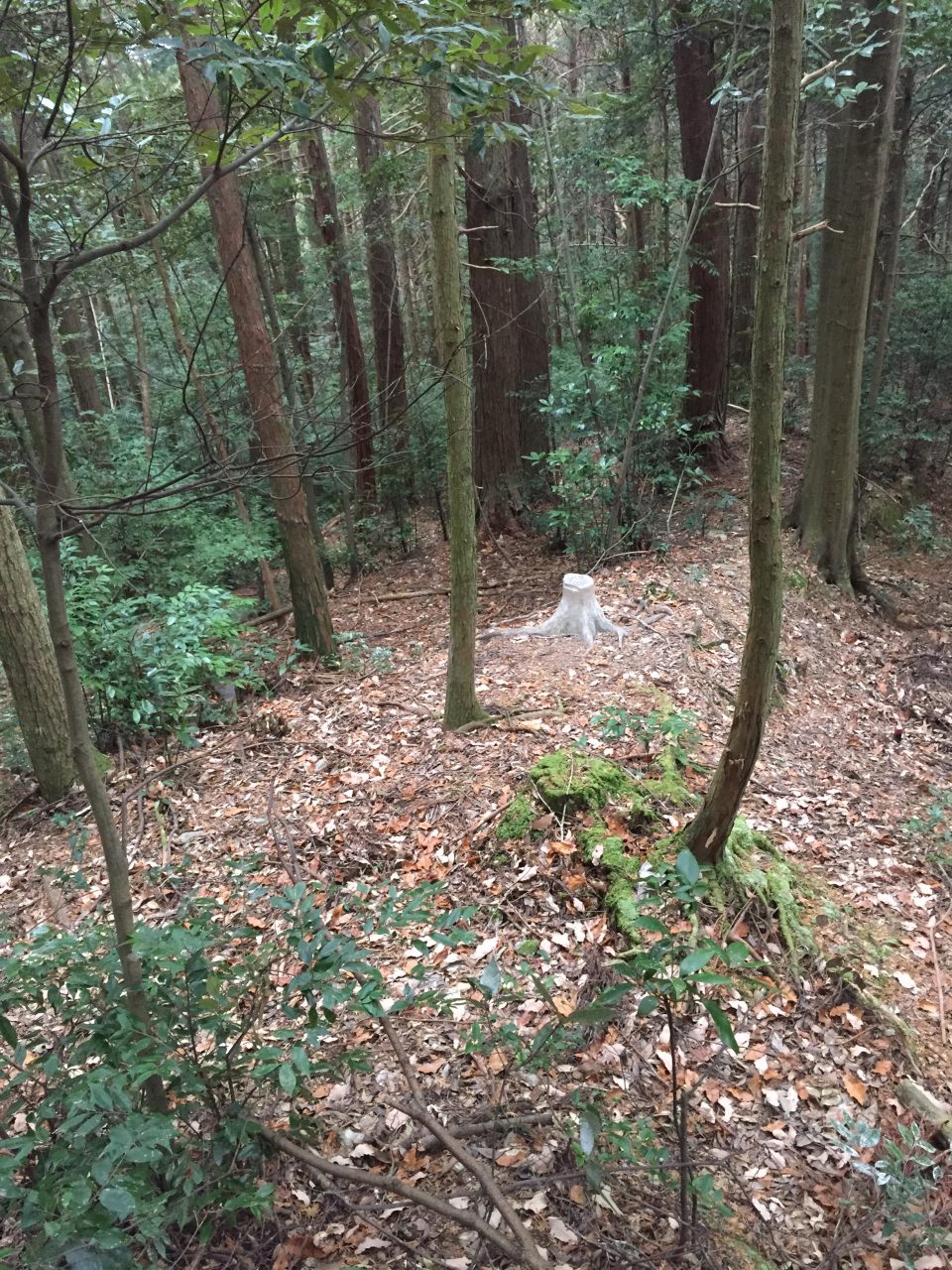 Diary2021/04/05 Diary2020/03/31 Diary2020/03/31
"Diary" archives